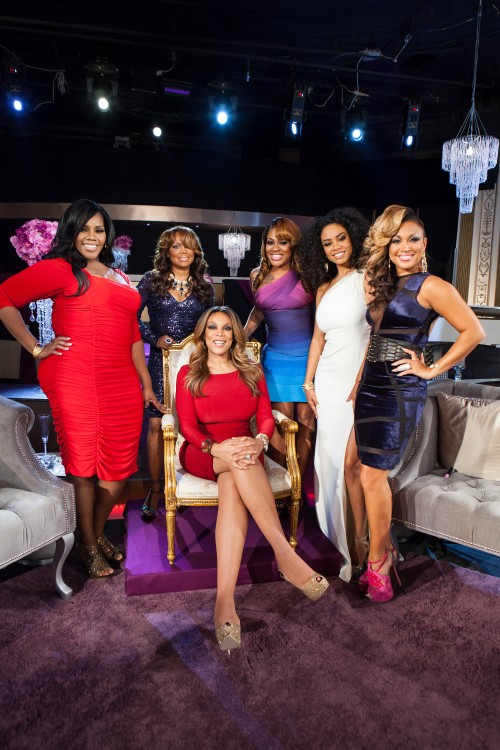 Following an explosive season finale of TV One's R&B Divas LA, I know you can't wait for the ladies to get back together and dish on their time in the City of Angels.
The two-part special will be hosted by Television personality, actress and author Wendy Williams  who will serve as the no-holds-barred host featuring cast members Kelly Price, Lil' Mo, Chanté Moore, Michel'le and Claudette Ortiz.
In addition to dishing on the premiere season, the ladies will open up about what the cameras didn't show and flex their vocal muscles in solo performance segments.
By the way, what happened to Dawn Robinson?  I guess we'll have to tune in to find out.
R&B Divas LA – Reunion Part 1 airs on TV One Wednesday, September 4, at 10 PM ET, and R&B Divas LA – Reunion Part 2 will air the following week on Wednesday, September 11, at 10 PM ET.

Michel'le's revelation about her marriage to Suge Knight shocks even Wendy Williams:

R&B Divas LA Reunion show 1 30 from TV One, LLC on Vimeo.