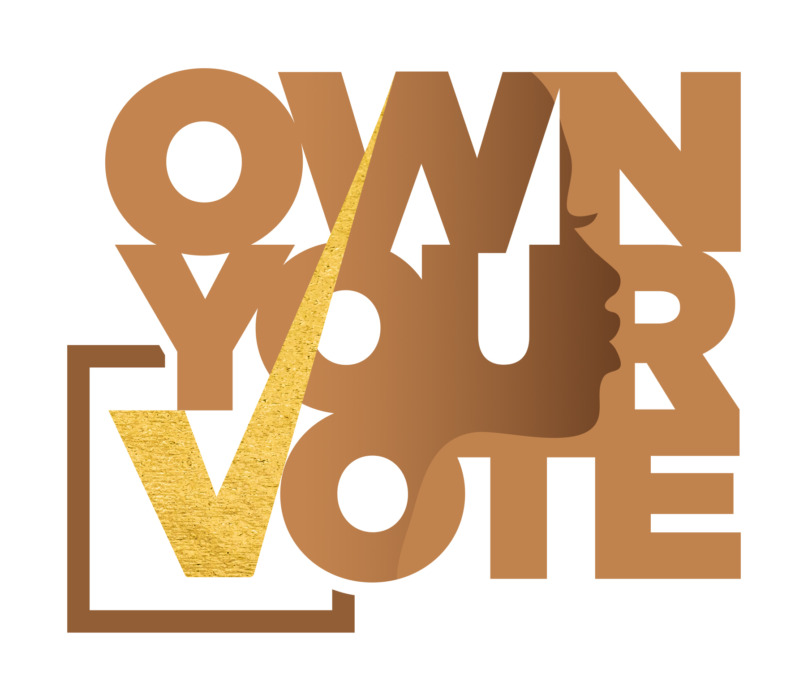 "OWN Your Vote"
(Tuesday, September 27, 2022) – OWN and national voting rights leaders today joined forces to launch the OWN Your Vote 2022 campaign – a bipartisan, pro-social campaign mobilizing Black women to vote in the upcoming midterm election and arming their communities to do the same. OWN Your Vote first launched in 2020 to inspire and equip voters and community leaders with specific steps they can take to register to vote, request absentee ballots, and mobilize voters throughout their community. As a direct result of this campaign, infused with powerful national town halls and informative social content, more than 250,000 women engaged in conversations about the power of their vote. Black women showed up to the polls in record numbers, with the 2020 Presidential election having one of the highest voter turnout rates in history. Given the significant drop-out in voter engagement during midterm elections, OWN and national voting partners aim to build on the success of the previous campaign by informing voters of the massive importance of casting their ballot every year and owning their vote.
"We are excited to launch OWN Your Vote 2022 and continue our partnership with key voting rights leaders as we engage our viewers about the significant importance of this election and their vote," said Tina Perry, President of OWN. "Our audience has a powerful voice and we are proud to be part of a movement that will create the changes they want to see for our country and for our communities."
As the nation reels from the effects of inflation, gun violence, climate change, racial injustice, and voter suppression, OWN Your Vote seeks to shed light on the solution through a bipartisan registration and a get-out-the-vote campaign aimed at providing OWN's audience with tools and resources to overcome voter suppression in the November election.
The pro-social campaign connects people to urgent political actions and gives their concerns a powerful microphone by spotlighting crucial community issues. Organizations that have galvanized to support the OWN Your Vote 2022 initiative include: the Advancement Project; African Methodist Episcopal (AME) Church Social Action Commission; Color of Change; Delta Sigma Theta Sorority, Incorporated; Higher Heights; Kapor Center; Lawyers' Committee for Civil Rights Under Law; Legal Defense Fund (LDF); National Association for the Advancement of Colored People (NAACP); National Action Network; National Bar Association; National Black Justice Coalition; National Council of Negro Women, Incorporated; Power Rising; Sistahs in Business Expo; Sigma Gamma Rho Sorority, Incorporated; The Joseph and Evelyn Lowery Institute; The King Center; The Links, Incorporated; Top Ladies of Distinction, Incorporated; Vote Run Lead; Vote.org; and When We All Vote; among others.
OWN Your Vote was designed to help Black women make a voting plan for this critical 2022 midterm election cycle, by connecting the everyday issues critical to Black women to the issues appearing on the ballot. Empowering this key voting block to own their voting story and make a plan to ensure success at the polls is the campaign's principal aim. Organizations affiliated with the effort will help encourage local community activism and collaborate with the community to boost voter registration, volunteerism, mail-in voting, transportation to the polls and safety protocols at voting locations across the country.