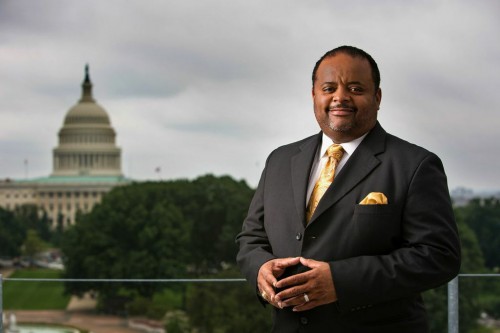 Via press release:
SILVER SPRING, MD – JANUARY 16, 2015 – Always relevant, insightful and provocative, Award-winning journalist and host of News One Now Roland Martin is announcing a new partnership between his media company Nu Vision Media and Empowerment Radio Network to launch a new syndicated daily radio show.  Covering pop-culture, entertainment, breaking news and political topics of the day, "The Roland Martin Show" will premiere on Monday, January 19 from 10 a.m. to 1 p.m. ET in 20 markets across the nation.
Martin is thrilled to launch the new show and excited to offer another platform for his audience to remain informed about the issues affecting our community, as well as, a forum to weigh in on the most buzzed-about stories of the day from the headlines and social media. As the host and writer for the radio show, Martin continues to convey relevant information with his quick wit delivery.
"Radio is a tremendously powerful medium. It allows me to get up close and personal with the audience, and to hear what is happening on the ground around the country," says Martin. "I am excited to own my show, and to grow it in partnership with David. It's time to #bringthefunk!"
For a list of markets and stations where you can tune-in to The Roland Martin Show, visit [www.empowermentradionetwork.com].
The Roland Martin Show will begin broadcasting Monday, January 19, on Empowerment Radio Network, 10a.m. – 1p.m. EST in 20 Markets