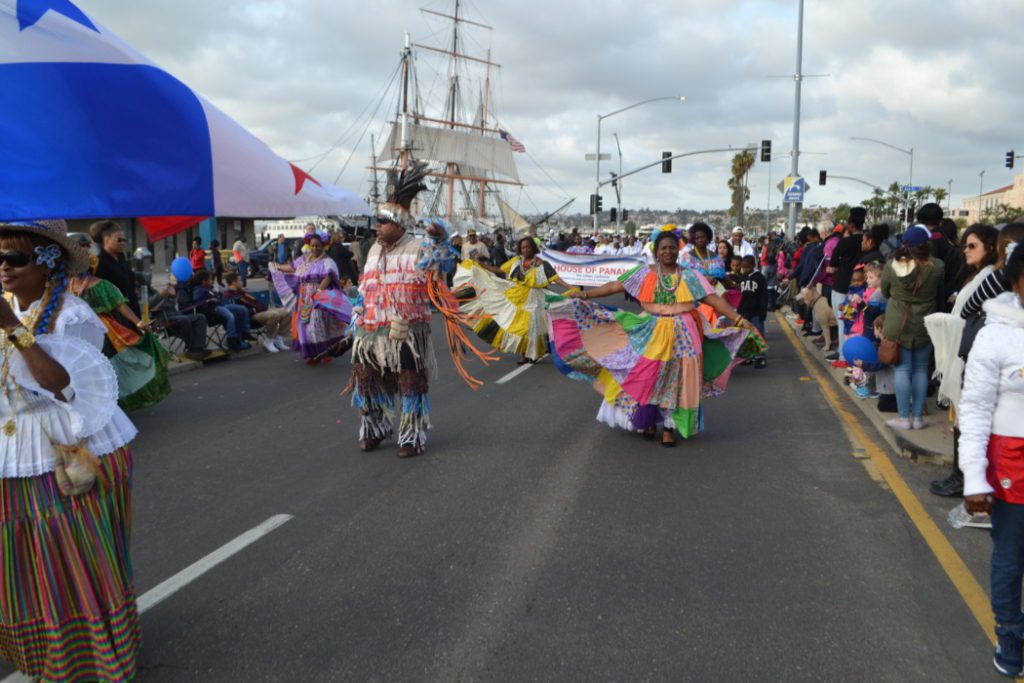 Pictured:  House of Panama was featured as one of the entries at the 2017 parade.
The 38th annual Dr. Martin Luther King Jr. Parade will step off at 2:00 p.m. on Sunday, January 14, 2018 and march its way down the Embarcadero in Downtown San Diego.
This is one of the largest celebrations of its kind in the United States in honor of Dr. Martin Luther King Jr.. The parade is filled with dazzling floats, phenomenal High School Bands, Drill Teams, College, Fraternities & Sororities, Churches, Educational Institutions, Law Enforcement and Community Groups, Peace and youth organizations.
This parade is coordinated by the Zeta Sigma Lambda Chapter of Alpha Phi Alpha Fraternity Inc., the oldest African American fraternity in America, founded in 1906 at Cornell University in Ithaca, New York. Dr. King was a member of Alpha Phi Alpha.