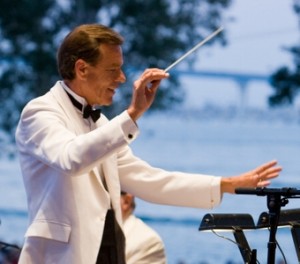 During the Harlem Renaissance, the world famous Cotton Club was the place to be in New York City. Anybody who was anybody could be found strutting their stuff while listening to the classic jazz sounds of the legendary Duke Ellington, Ella Fitzgerald, Count Basie, Nat King Cole, Louis Armstrong and more!
On Friday, November 9-10, San Diego Symphony, in conjunction with City Lights Concert, invites you to relive the magic of Harlem: For A Night at the Cotton Club. 
Under the direction of Conductor Matthew Garbutt, the show will feature the sounds of the talented Grammy®-nominated piano player Eldar Djangirov, singing sensation Nikki Yanofsky, band members Armando Gola (bass) and Ludwig Afonso (drums).  A Night at the Cotton Club promises to be a night to remember. The team of accomplished musicians will perform timeless hits made famous by some of the most extraordinary musicians of our time.
Guests for the evening are invited to come out early, dressed up in their favorite cotton club inspired wear to enjoy pre-concert activities, and for a chance to win some fabulous prizes by entering into a costume contest.
Professional costumers, Costume Walkabout and swing dancers from San Diego Vintage Dancers on will be onsight both nights! If that is not enough, there will be pre-concert entertainment from the acclaimed Rob Thorsen Trio on Saturday night in the lobby!
For a limited time tickets are available for half price at $25.
For more information. Visit Cotton Club web link: http://www.sandiegosymphony.org/calendar/view.aspx?id=3336
Promo Code: TRAVEL