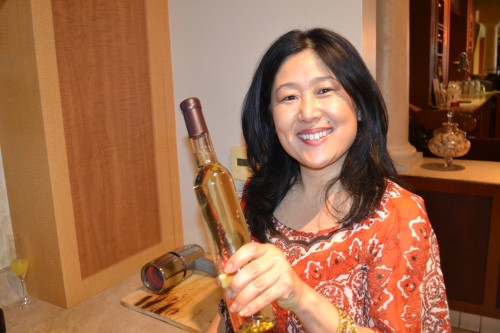 With Mother's Day, Memorial Day, Father's Day and summer just around the corner, many people are searching for the perfect place to host a gathering or a corporate event.
Whether you are a wine connoisseur or novice beginner, The Wine Artist is just the place.
Located in Lake Forest, California the mid point between San Diego and Los Angeles, (roughly an hour coming from either direction) the sophisticated and cozy boutique winery, has that relaxed atmosphere  where people can enjoy fine wine and gourmet food in an intimate atmosphere.
The Wine Artist is the type of venue that offers guests an interactive experience, courtesy of the engaging owner MJ Hong, (a fabulous host might I add) who encourages participation in the onsite wine bottling production process. Once the wines are bottled, guests are provided a custom label to mark the occasion, making BYOW (Bottling Your Own Wine) a big hit.
Recently, I had an opportunity to attend the fifth Annual Women and Wine  pre-Mother's Day brunch on Saturday May 3rd.  The  fabulous VIP event featured shopping which included designer brands reasonably priced from The Hangar, where a portion of the proceeds go towards charity.  This years proceeds went to Working Wardrobes, an organization that empowers men, women, young adults and veterans with career training and wardrobe assistance.  To learn more visit www.workingwardrobes.com.
As for the food, desserts and wine, EVERYTHING was incredibly delicious!  My personal favorites were the Moscato wine and, the pecan praline french toast.  Both were to die for.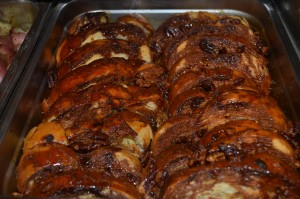 For those who love to cook or bake, The Wine Artist also enjoys showing off their culinary expertise by offering cooking classes for all ages, kids included.
So, if you're looking for an overall wine experience to host your guests or take a cooking class check out the Wine Artist.
For more information on the Wine Artist visit www.TheWineArtist.com, or to book an event contact [email protected].