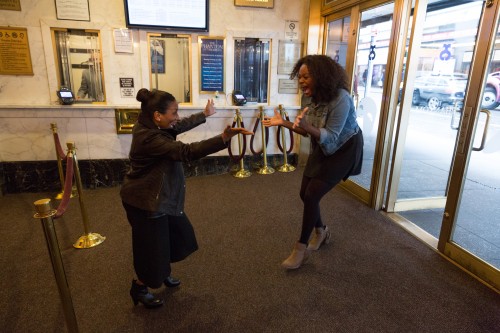 On Friday, powerhouse vocalist and, multiple award-winning actress Stephanie Mills, finally met up with 19-year-old Shanice Williams, a relatively unknown actress who was cast in a breakout role as NBC's Dorothy in NBC's THE WIZ LIVE! 
Some may undoubtedly argue that Williams has big shoe's to fill in her new role, replacing Mills, 58, who originated the role. Mills on the other hand says, "Shanice reminds me of me when I was her age, "She's a beautiful spirit."
"The Wiz" is set to go Broadway after the TV run-off.  THE WIZ LIVE! Airs on NBC December 3, 2015.