OMG!  Would you check out the insanely innovative and stylish costumes on the cast of NBC's Live musical, THE WIZ LIVE! We are soooo looking forward to watching this television production over the holidays.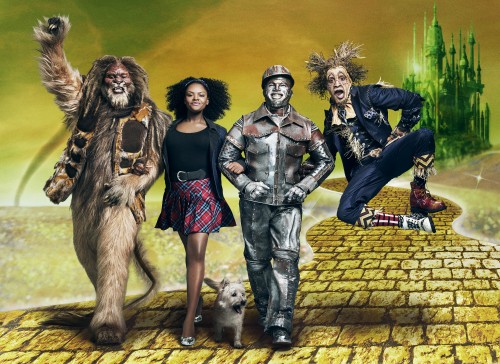 Unrecognizable in costume is the amazingly talented cast members, David Alan Grier (Lion), Shanice Williams (Dorothy) and the adorable little dog Toto, Ne-Yo (Tinman) and Elijah Kelly (Scarecrow).
NBC's latest live musical special also stars Queen Latifah as the Wizard, Mary J. Blige as the Wicked Witch of the West, Uzo Aduba as Glinda the Good and Amber Riley as Glinda's sister, Addaperle, the Good Witch of the North.
By the way, we know which character is our favorite.  Who's yours?
We can't wait to catch our favorite musical, THE WIZ LIVE! airing on NBC, Thursday, December 3!