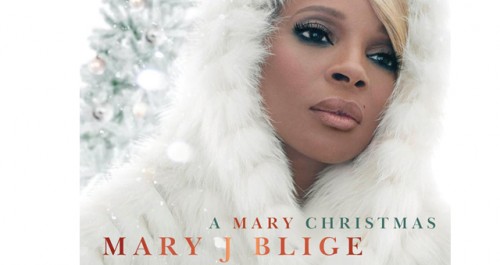 Without question, there's some really good Holiday songs out there!
Beautiful songs performed by a string of talented artist's that carry a spiritual vibe that brightens the mood and sweetens the soul.  One of my personal favorites is, the Jackson 5's version of "Santa Claus is Coming to Town."  The funky, pop groove reminds me of my youth, when early Christmas morning, my family would gather around the Christmas tree, blasting our favorite Holiday songs as we  happily exchange gifts.
Here are my top 16 favorites:
My Favorite Things, By Luther Vandross and Mary J. Blige (1959 Rodgers and Hammerstein musical The Sound of Music)-Both versions are amazing!  
Oh Holy Night, Yolanda Adams – This rendition will bring you to your knees!
Little Drummer Boy, Whitney Houston – My absolute favorite rendition of this song!
*This Christmas, (Original) Donny Hathaway – There are many versions out there but, the original always works. Although, Mary J. Blige does a superb rendition! 
Deck The Halls, Whitney Houston – Whitney gets us up on our feet on this one!
He Can't Have You, Tamar Braxton – Melodic love song.  It's obvious that talent runs in the Braxton family. 
Let it Snow, Boys to Men and Brian McKnight – Beautiful melodic harmonies! After all it's the amazing vocals of "Boys to Men!"
Have Yourself a Merry Little Christmas, Yolanda Adams – This  funky gospel version quickly lightens the mood and, gets us right into the Holiday spirit.
I Still Have You, Charlie Wilson, from "Best Man Holiday,"- You can't go wrong with Charlie "Last Name" Wilson. Upbeat and just plain smooth.
Santa Claus is Coming to Town, Jackson 5 – This one brings back childhood memories.
What Christmas Means to Me, Fantasia Barrino, from "The Best Man Holiday," – This finger snapping, foot stomping, head bopping energetic classic is on point and, so Fantasia! 
*Do You Hear What I Hear, Mary J. Blige and Heather Headley – Both renditions are beautiful! And, both ladies can saaang!
Home For Christmas, Marvin Sapp/Joe – Love this collaboration. We're big fans of these two talented gents.
Christmas I'll Be Steppin, R. Kelly, from"Best Man Holiday," – Controversial as he is, there's no question that Mr. Kelly is a musical genius.
Joy to The World, Whitney Houston- Heart pounding rendition, takes us to Church!  Love it!
Christmas Time is Here  Afro Blue (The Sing-Off) – I've been a fan of this Acapella group, sing they performed on the television show, "The Sing-Off." This group has one of the most amazing sounds around – Check out the youtube here:
Note:  If you will notice, Mary J. Blige has two  favorites on the list.  In her first ever Christmas album titled, "A Mary Christmas," Mary sings eloquently  a variety of traditional holiday songs, with a slight Mary edge.