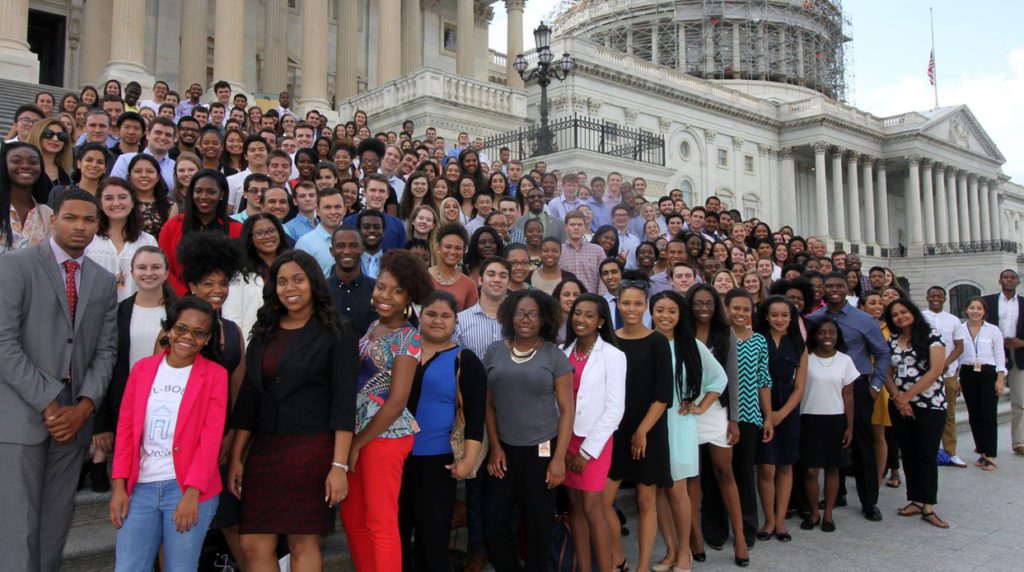 In response to Speaker of the House, Paul Ryan's incredibly vanilla selfie with republican Capitol Hill interns, Congresswoman Eddie Bernice Johnson (D-TX) shared a few photos with her summer interns from the Democratic Congressional offices. Thanks to interns Audra Jackson, Omar Al-Hendy, and Erik Daniels, we have proof that minorities are being  represented. The photo speaks volumes and is a true testament to diversity and inclusion within the Democratic Party.
My, my, my what a difference a little color makes.
Oh, and in case you haven't seen it, here's a link to Paul Ryan's noticeably colorless selfie….
This just goes to show, the future of the Democratic Party is reflective of the true diverse, melting pot that America is.