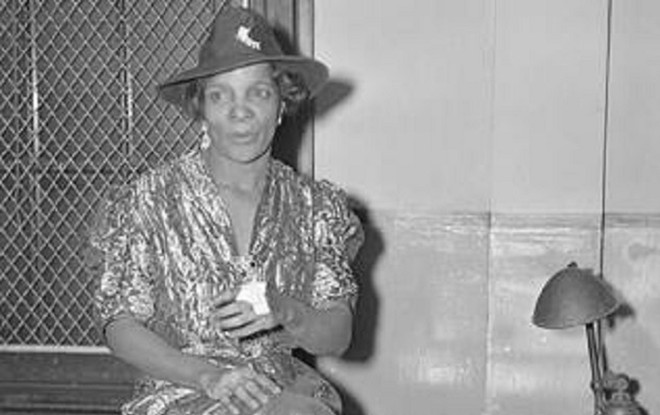 Many of us have never heard the name of a well known African American successful numbers runner throughout 1920s Harlem, by the name of Stephanie St. Clair. Well, according to a report on Deadline, director Tim Story felt it was about time for this woman's story to be told. Story and Zero Gravity Management are developing a story at HBO about her life.
The project is based on book The World of Stephanie St. Clair: An Entrepreneur, Race Woman and Outlaw in the Early Twentieth Century Harlem by Shirley Stewart. Asher, an African American screenwriter, as we noted is penning the screenplay about the woman known as "Madame Queenie" or just "Queenie." Story (through his The Story Company), Mark Holder and Christine Holder via Zero Gravity and Jeff Field are all executive producers. The co-executive producer is Doug Griffin (The Story Company).
St. Clair, who was portrayed by Cicely Tyson in the 1997 movie Hoodlum , was scrappy and smart and used her education and persistence to rebuff becoming a domestic and went into business for herself: running the numbers game. Bumpy Johnson was her right-hand man.  St. Clair, resisted the interests of the Mafia for several years after Prohibition ended. She continued to be an independent and was also considered an activist for the black community.  Saint-Clair continued her work in informing those in the community of their civil liberties. She continued to write columns in the local newspaper about discrimination, police brutality, illegal search raids, and other issues facing the black community.
Not sure who they have in mind for casting, but there's an uncanny resemblance between St. Clair, and Vanessa Bell-Calloway. Who do you think should play Stephanie St. Clair?