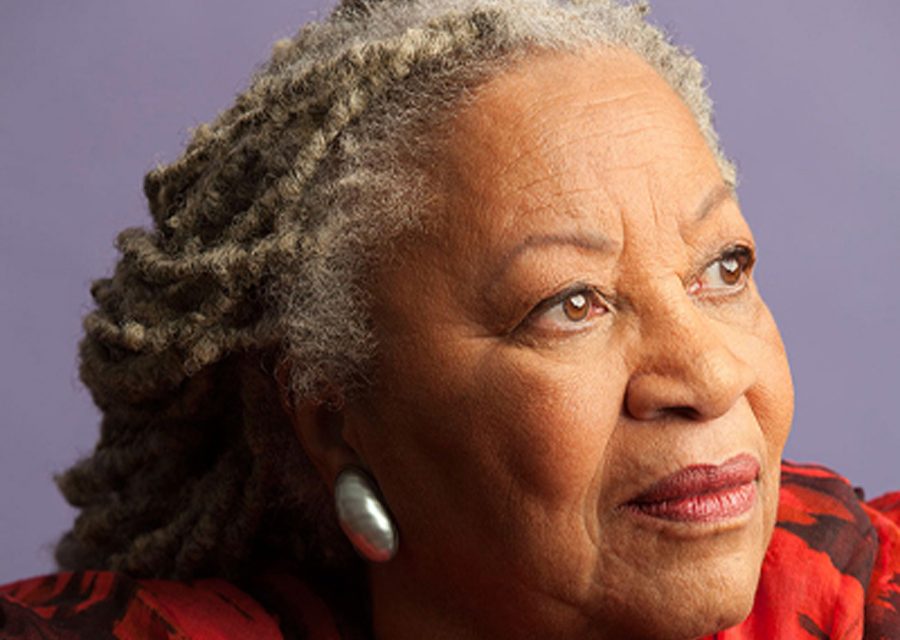 The world just lost one of the most celebrated novelists of our time, Toni Morrison. According to her publisher, Alfred A. Knopf, Penguin Random House, Morrison died in New York at the age of 88.
Born Chloe Ardelia Wofford, February 18, 1931 in Lorrain, Ohio, she was the second of four children born to Ramah and George Wofford. Her mother's parents, Ardelia and John Solomon Willis, left Greenville, Alabama, around 1910 after they lost their farm because of debts that they could not repay. Morrison's father's family left Georgia and moved north to escape sharecropping and the Jim Crow South, settling in the steel-mill town of Lorain on Lake Erie.
In 1949 Morrison went to Howard University in Washington, D.C., to study English. She changed her name to Toni because people at Howard had trouble pronouncing the name Chloe. While at Howard she was a member of the Howard University Players, a theater company that presented plays about the lives of African American people. Morrison received her bachelor of arts degree in English from Howard in 1953. After she received her master's degree in English from Cornell University in Ithaca, New York, in 1955, she taught for two years at Texas Southern University in Houston. Then she returned to Howard University to teach.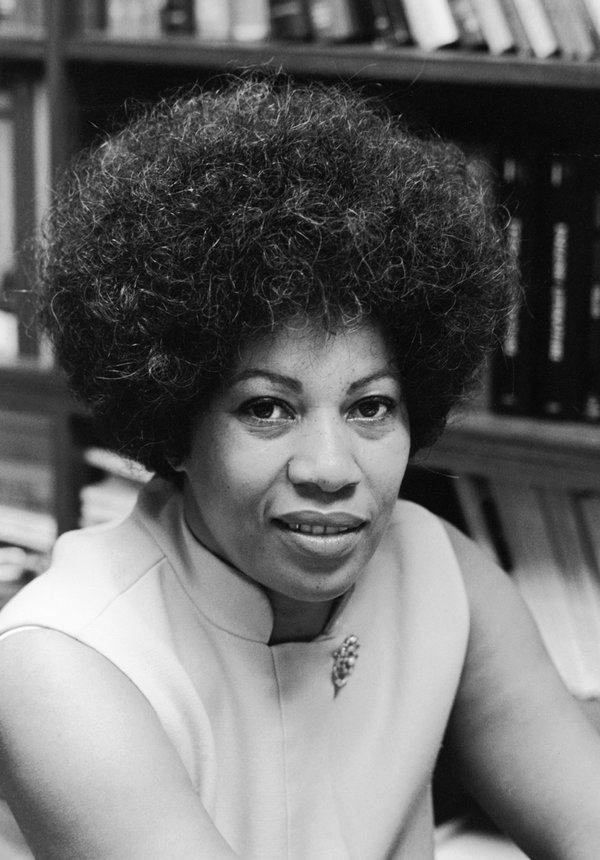 While at Howard, Toni met Harold Morrison, a young architect from Jamaica who also taught at the university. The couple married in 1958 and had two sons, Harold (also known as Ford) and Slade, before divorcing in 1964. Then Morrison went to Syracuse, New York, and began working as an editor for a Random House company. She had two small children and free time in the evenings. During her spare time, she turned her attention to writing novels.
In 1968 Morrison moved to New York City, where she continued working as an editor for Random House for two decades. She eventually became a senior editor and was the only African American woman to have that job in the company. While there she helped to publish books by African American writers, including Toni Cade Bambara (1939–1995), Gayl Jones (1949–), and June Jordan (1936–). She also was the Albert Schweitzer Professor of Humanities SUNY, New York, before assuming the Robert Goheen Professorship in the Humanities Council at Princeton in 1980, lectured across the country, and wrote many novels.
The author of 11 novels, including "Beloved," "Sula," and "Song of Solomon, The Bluest Eye and Tar Baby" Morrison became the first African American woman to win the Nobel Prize in literature in 1993.
Morrison, a prolific writer of the Black experience was honored with virtually every literary award imaginable over her decades-long career — including the prestigious Nobel Prize, the Pulitzer Prize and the American Book Award.
In 2012, then-President Obama awarded Morrison the Presidential Medal of Freedom, the highest civilian award. At the ceremony at the White House, Obama lauded Morrison's writing for "using a tone that is lyrical, precise, distinct, and inclusive."
"Toni Morrison's prose brings us that kind of moral and emotional intensity that few writers ever attempt," Obama said.
In June, Magnolia Pictures release a documentary, "The Pieces I Am," about Morrison which premiered at the Sundance Film Festival earlier this year. Directed by Timothy Greenfield-Sanders, the film features interviews with Morrison herself, as well as Angela Davis, Fran Lebowtiz, Oprah Winfrey, Walter Mosley, Russell Banks, and Robert Gottlieb.
"I've been privileged to know Toni Morrison for nearly 40 years," Greenfield-Sanders said in a statement. "During that time, she won many awards and accolades — the Nobel, a Pulitzer, the Presidential Medal of Freedom…But for me, Toni has been a treasured collaborator, a monumental inspiration and, most importantly, a cherished friend. We will all miss her, but the gifts she left us — her written works that have transformed so many lives around the world — live on…to educate, empower and nourish us. For this and all she shared with us, I say thank you Toni. My deepest sympathies go out to her family and friends."
Although the world has suffered a great loss of life, the power of her words live on through her literary brilliance.
Rest in Peace, to the Queen.