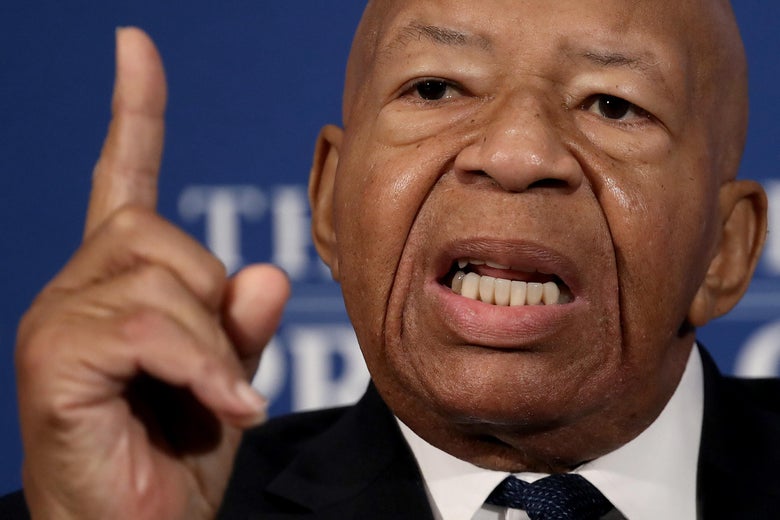 "When we're dancing with the angels, the question will be asked, in 2019, what did we do to make sure we kept our democracy intact? Did we stand on the sidelines and say nothing?" Elijah Cummings
Today the world mourns the loss of Maryland powerful Democratic congressman Elijah E. Cummings.
Cummings, known for his calm fight for justice for all, and his forceful opposition to the current administration was just 68 years old.
The cause of death was "complications concerning long-standing health challenges," his office said in a statement. Mr. Cummings was chairman of the House Oversight and Reform Committee and a leading figure in the Trump impeachment inquiry.
Mr. Cummings, who was in his 13th term serving as a representative for Maryland, was chairman of the House Committee on Oversight and Reform, a position that gave him sweeping power to investigate Mr. Trump and his administration — and he didn't hesitate to used it.
Congressman Elijah E. Cummings was born and raised in Baltimore, Maryland, where he resided until his death.
He obtained his Bachelor's Degree in Political Science from Howard University, serving as Student Government President and graduating Phi Beta Kappa, and then graduated from the University of Maryland School of Law. Congressman Cummings has also received 13 honorary doctoral degrees from Universities throughout the nation.
Mr. Cummings was born to a family of Southern sharecroppers and Baptist preachers, who moved to Baltimore in 1945 from South Carolina on land where his ancestors had been slaves.
Mr. Cummings grew up in the racially charged Baltimore of the 1950s and 1960s. At 11, he helped integrate a local swimming pool while being attacked with bottles and rocks. Reportedly, "Perry Mason," the popular TV series about a fictional defense lawyer, inspired him to enter the legal profession.
He also spoke out about unjust policing. "It seems as if there are some police who believe that it is their job to not only arrest, but to convict and punish severely, unreasonably and unjustly at the scene of arrest defendants and suspects," he said.
He caught national media attention in 2015 when he took to the streets of Baltimore, bullhorn in hand, and pleaded for calm after riots erupted in his neighborhood after the funeral of Freddie Gray, a young black man who died in police custody. Hours earlier, Mr. Cummings had delivered Mr. Gray's eulogy.
The world has lost a true champion for justice. Thank you for your service. Rest in Power, Sir.
Elijah Eugune Cummings ( January 18, 1951-October 17, 2019)