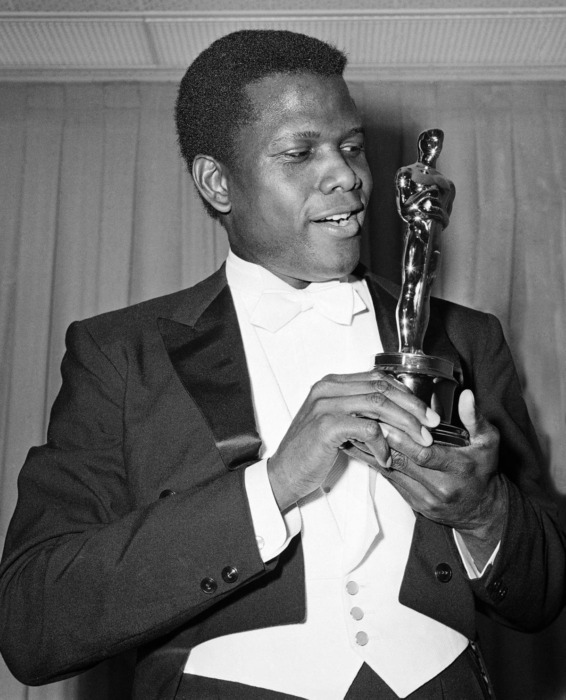 Legendary and groundbreaking Hollywood actor Sidney Poitier, has passed away at the age of 94.
His passing was confirmed by the Bahamas's Minister of Foreign Affairs, Fred Mitchell, on Friday morning.
Sidney Poitier was the first black man to win a best actor Oscar, went on to win numerous awards and star in many films. Many of his best-known films explored racial tensions as Americans struggled with social changes wrought by the civil rights movement. One of his most memorable roles was In 1967, where he appeared as a Philadelphia detective fighting bigotry in small-town Mississippi in "In the Heat of the Night" and a doctor who wins over his White fiancée's skeptical parents in "Guess Who's Coming to Dinner." And, A 'Patch of Blue" about the friendship between an educated black man (played by Sidney Poitier) and and blind woman with a racist mother. The stage play "A Raisin in the Sun" the memorable role of Walter Lee Younger originated by Poitier.
In 2009, Poitier was awarded the Presidential Medal of Freedom, the United States' highest civilian honor.
Poitier won an Oscar in 1964 for his role in Lilies of the Field. He later earned two Academy Award nominations, ten Golden Globes nominations, two Primetime Emmy Awards nominations, six BAFTA nominations, NAACP Image Award, and one Screen Actors Guild Awards nomination.
Sidney Poitier was born on February 20, 1927, in Miami, Florida. He arrived two and a half months prematurely while his Bahamian parents were on vacation in Miami. As soon as he was strong enough, Poitier left the United States with his parents for the Bahamas. There, Poitier spent his early years on his father's tomato farm on Cat Island. After the farm failed, the family moved to Nassau, when Poitier was around the age of 10.
Poitier was the father of six daughters, Beverly, Pamela, Sherri, Gina (who passed in 2018), Anika and Sydney. The first four were from his first marriage to Juanita Hardy, which lasted from 1950 to 1965. The last pair came from his marriage to Joanna Shimkus, his wife until the end of his life.
Rest in Peace. Thank you for paving the way for so many, Sir.