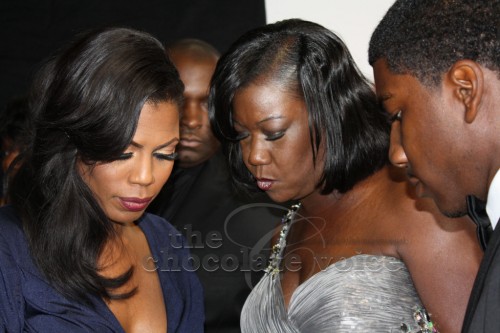 Trayvon Martin, the unarmed black teen who was shot and killed over a year ago in Florida, would have turned 18 today. Instead of celebrating what would have been a milestone birthday,Trayvon's family and local leaders have planned community healing and memorial events this week in honor of the teen whose shooting death last year sparked national debates about race, gun laws, and the definition of self-defense.
On February 1, Trayvon's mother Sabrina Fulton, and brother Jahvaris Fulton, received red carpet treatment, while attending the NAACP Image Awards Image Awards at the Shrine Auditorium in Los Angeles, California.
On February 5, community leaders in Sanford, Florida will host a "Banding Together for Peace" program to promote community healing and unity. The event, held in Goldsboro, a historically black part of the city, will include the Sanford Police Department, the NAACP, local city officials, and Benjamin Crump, an attorney for Trayvon's family.