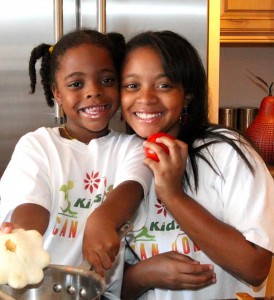 12-year-old champion for healthy eating Haile Thomas, has been invited to sit in first lady Michelle Obama's box at today's State of the Union address.
It's Thomas' goal to inspire kids to build healthy habits, including eating well and being active.
She started spreading her message through an online cooking show she created and hosts called "Kids Can Cook." She has also spoken at the Clinton Foundation's Health Matters Conference and the Partnership for a Healthier America Summit, where she first met Mrs. Obama.
Read the full article on Arizona Daily Star.