By DL White
"Juneteenth is a movement, not a moment," affirmed District 5 SupervisorAdelita Grijalva, echoing the mantra of Tucson Juneteenth President Larry Starks.
In a (4-1) vote on September 6, the Board voted to approve the annual recognition of Juneteenth.
Juneteenth acknowledges the day in which Union troops entered Galveston, Texas in 1865 to inform the population and those in bondage, they were free, the results of then President Abraham Lincoln's executive order of 1862, which in turn became the Emancipation Proclamation in January 1863. The observance has spread to every state in the Union, Alaska and aboard.
"For everyone past and present that have served on the Tucson Juneteenth Celebration Committee (including my brother Burness Starks), this is for you," shared current Tucson Juneteenth President Larry Starks.
Emphasizing his mantra of Juneteenth being a movement and not a moment, Starks referenced the journey from Tucson A-Mtn (San Marcos Community) and prior when Babe Foley began the observance in 1970 from her backyard.
"The years have been challenging but rewarding," said Starks recalling his participation in the celebration as youth growing up in Tucson.
"Back then Juneteenth was a one day celebration, grew into two and three days," said Starks, adding Friday was youth night, Saturday was family day and Saturday night was gospel choirs and Sunday was mid-day Jazz, something for everyone," he said.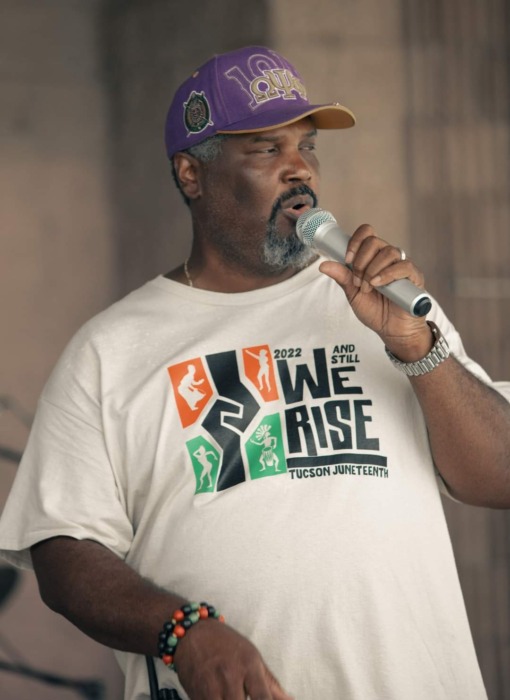 "Pima County residents have been celebrating Juneteenth for 52 years," shared Grijalva of the same family tree of Arizona Congressman Raul Grijalva.
"As a community, the passing of Juneteenth is long overdue. Freedom and justice in the United States have often been delayed for Black Americans. We must always fight for the rights of those most vulnerable in our communities, "emphasized Grijalva.
The passing of Juneteenth as a County Holiday means those employees will receive eight hours of paid administrative leave in June for the observance of Juneteenth. Currently County employees receive eight administrative hours in March to observe Cesar Chavez Day.
Notable: The Biden Administration on June 17, 2021 approved the Juneteenth as a Federal Holiday, making it the first federal holiday passed and approved since the Martin Luther King, Jr, Civil Rights Day was approved in 1983. The 11th official federal Holiday.
---
Danny L. White currently lives in Phoenix, AZ. He is the author and creative lead for the Sensational letter "S", a children's book focused on early reading comprehension and word development. He is also a Adjunct faculty member at Maricopa College, and staff reporter for the Arizona Informant. He is an active member of Omega Psi Phi Fraternity, Inc, in Phoenix.