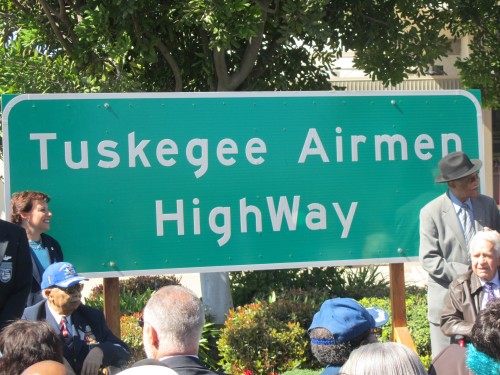 On Friday, February 22 in San Diego, dignitaries and community members gathered at Marine Corps Air Station Miramar at the Officers Club for the unveiling of the Tuskegee Airmen Highway sign.
The designated sign is placed on a three-mile stretch of Interstate 15 near the base to honor the African American pilots and air crew members who served in segregated units during World War II.
Seven San Diego-area Tuskegee Airmen were in attendance at the dedication:  Alfonso Harris, George T. Mitchell, Nelson Robinson, Buford Johnson, Louis Hill, Ted Lumpkin and Claude Rowe, attended the unveiling ceremony.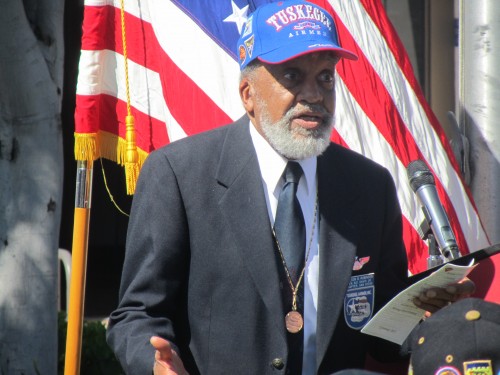 The Tuskegee Airmen, made up entirely of African Americans, who were denied the opportunity to serve in the war because of discrimination won numerous citations for bravery in combat.
"The Tuskegee Airmen broke down the barriers of racism and segregation here in America," said state Senator Joel Anderson (R-San Diego), who sponsored the legislation that authorized the highway dedication.
George T. Mitchell's son,  award-winning actor Brian Stokes Mitchell, was on hand to witness the monumental occasion.