TV ONE ANNOUNCES COVERAGE OF THE 2013 PRESIDENTIAL INAUGURATION WITH LIVE THREE-HOUR SPECIAL EDITION OF 'WASHINGTON WATCH WITH ROLAND MARTIN'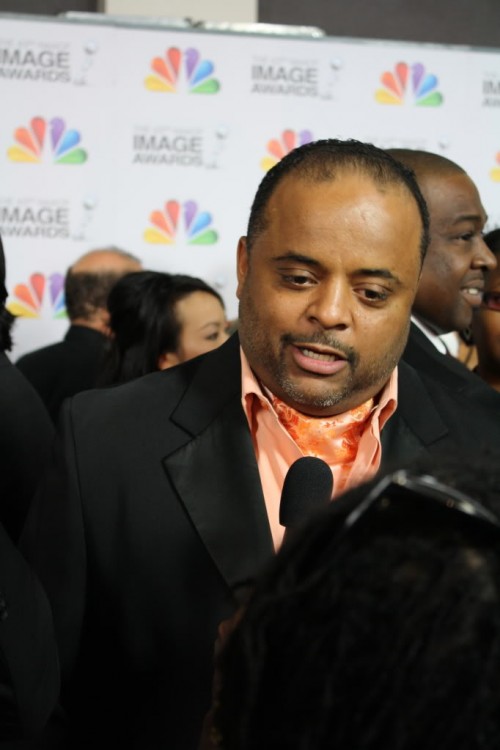 Host Roland Martin Anchors Coverage with Commentary from
Angela Rye, Dr. Chris Metzler and Alfredas
Via Press Release SILVER SPRING, MD, JANUARY 15, 2013 ― TV One, which entertains, informs and inspires Black adult viewers, has announced the details for its coverage of the 2013 Inauguration of President Barack Obama. Roland Martin, host and managing editor of TV One's Washington Watch, will lead the network's live HD coverage that airs on Monday, January 21, 2013 from 11:00am to 2:00pm ET.  
Said Martin, "The second inauguration of the first Black president of the United States is a historical one, and we at TV One are excited to provide our viewers with our unique perspective on this occasion. This is a celebration for all Americans, and it is certainly a moment for African Americans to embrace at its fullest."
TV One's live broadcast will include coverage of the swearing in and Inaugural Address, as well as reactions from citizens on the National Mall. Commentators joining Martin for the coverage are expected to be Angela Rye, executive director of the Congressional Black Caucus, and Dr. Chris Metzler, a political scientist at Georgetown University. Alfredas, co-host of The Russ Parr Morning Show, will contribute to the coverage as a field reporter.
Washington Watch with Roland Martin is TV One's hour-long weekly public affairs series focused on issues of importance to African Americans, through interviews with officials from the Administration, Congress and other policymakers who represent black communities, as well as discussions with journalists and commentators, and a wide range of policy experts. The program also explores a wide range of timely and relevant topics including history, books, music, films, technology and black culture. The executive producer of Washington Watch and for the live three-hour special inaugural coverage is Jay Feldman and the executive in charge of production for TV One is Craig Henry. Washington Watch airs weekly, Sundays at 11 AM ET / 8 AM PT on TV One.
Launched in January 2004, TV One (www.tvone.tv) serves more than 57 million households, offering a broad range of real-life and entertainment-focused original programming, classic series, movies, and music designed to entertain, inform and inspire a diverse audience of adult Black viewers