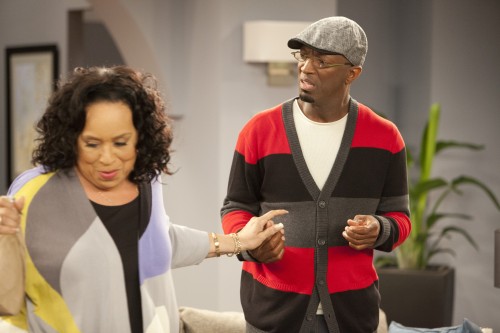 You know him as Beauford, Rusty Dale, Bernice Jenkins and the unforgettable Lil' Daryl, but we at The Chocolate Voice know him as the southern gentleman who goes by the name of Rickey Smiley.
Known as one of the few "clean" African American comics, Smiley got his big break when he appeared as the host of the 2000 season of BET's ComicView. He was so captivating, that he was brought on for another season, making him the only comedian to host ComicView for two seasons, in 2000 and in 2004. It was only uphill from there as his hilarious talent was featured on Showtime at the Apollo, HBO's Def Comedy Jam, HBO's Snaps, The Nashville Network, Uptown Comedy Club, Comic Escape and The Rickey Smiling Morning Show.
The Birmingham native managed to squeeze in a few minutes to talk to us about his life and his amazing new sitcom on TV One, appropriately titled The Rickey Smiley Show, a loosely based version of his life as a single dad. Debuting this fall, co-starring another hilarious comedian, Jay Anthony Brown, Smiley and cast is sure to bring wholesome comedy back to TV.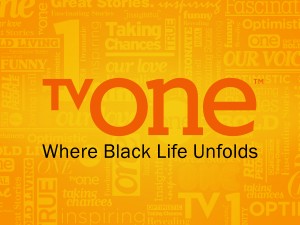 A lot of your performances revolve around church & church folk. Would you say that your religious or spiritual background helps to inspire you with developing your characters? 
No. Not really, just everyday life.  Black people in the church are just naturally funny!
What were you like as a kid? I was the one that always got put in the corner for talking too much and now, my 11-year old son is the same way.
Are there any other members of your family who are funny and, when did you realize that you were funny?
 I have one sister and she's funny. In fact, my whole family is funny! As for me, all my life I knew I was funny. 
You have two children, will either of them follow in your footsteps? 
No and, I'm not encouraging them to do so. The entertainment business is no joke and unless you have a passion for it, it's just not for everybody.
How do comedians train for their craft?
They don't. You either have it or you don't. Being funny is a gift. You go to comedy clubs and you get stage time and you take it from there.
What has been the biggest challenge you faced in your career and how did you overcome it?
Traveling being away from my kids, other than that, the business is a piece of cake.
How did you feel when you met the First Lady?
I was invited to the White House and met both the President and the First Lady on several occasions and they were both just down to earth regular people.
With the up coming elections, what advice do you have for President Barack Obama? 
Run a good campaign.  The DNC ran a great convention; Bill Clinton really put it down.
The Rickey Smiley Show premieres on 9/18, how many different characters will you play?
To start with—we will introduce four, and see where it goes from there.
Be sure to catch "The Rickey Smiley Show" which airs Tuesday, September 18, 9/8 p.m. CST on TV One.