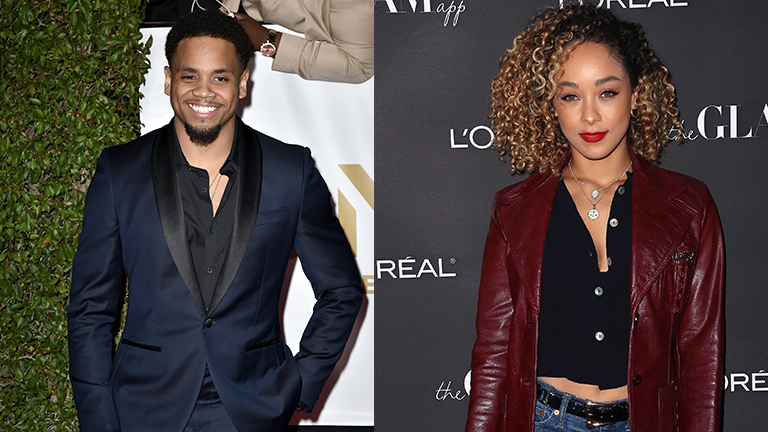 A love story driven by a romantic dinner that can ultimately save the life of a broken heart
TV One announced that production is underway in Atlanta, Georgia for the new film, Dinner For Two, starring R&B sensation and actor Tristan 'Mack' Wilds ("HBO: The Wire", "90210", "The Secret Life of Bees", and "Shots Fired"), Chaley Rose ("Nashville"), Prince Hammond ("Claws"), and Shaun Baker ("House Party"). The film is slated to premiere at the end of Summer 2018.
In a complicated love story about life and sacrifice, Dinner For Two, details a solution to healing a broken heart. In preparation for his "last supper", Chris (Tristan 'Mack' Wilds) sets the mood by recreating a favorite dish he shared with his once beloved Angela (Chaley Rose). As Chris reflects on great memories over multiple glasses of wine and whiskey, he also mourns the loss of their relationship. To permanently numb the pain, Chris contemplates taking his own life, as Angela refuses to love him back and forgive his downward alcoholic spiral.
Dinner For Two is written and directed by Orlando Bishop and produced by Nicole Dow, Bishop's producing partner and Eric Tomosunas, Keith Neal, James Seppelfrick, and Darien Baldwin for Swirl Films. For TV One, Jubba Seyyid is the executive in charge as Sr. Director of Original Programming & Production, Karen Peterkin is Director of Scripted Original Programming, Donyell McCullough is Sr. Director of Talent & Casting, Robyn Greene-Arrington is VP of Original Programming, and D'Angela Proctor is Head of Original Programming.