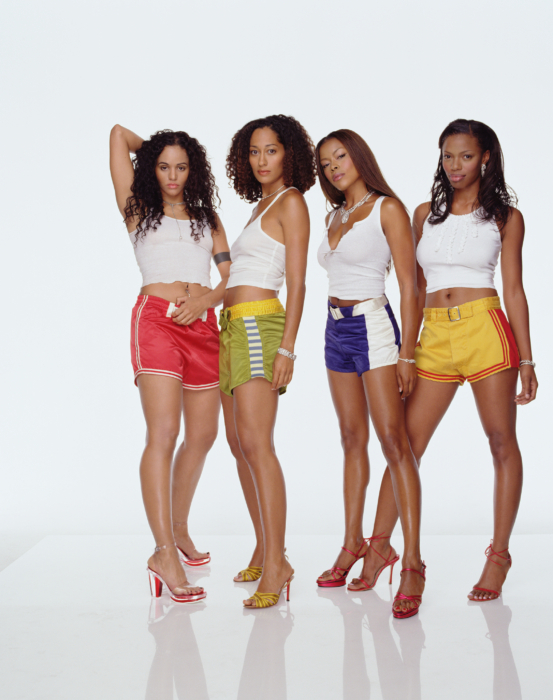 Guess who'll be doing some binge watching on Thursday, National Girl Friends Day? You guessed it, us over here at The Chocolate Voice.
In celebration of #NationalGirlfriendsDay, TV One will host a marathon of the hit series Girlfriends on Thursday, August 1. The marathon will feature fan favorite episodes and air from 6 A.M. to 6 P.M./5C.
Girlfriends follows a group of tight-knit black women through the trials and triumphs of their professional and personal lives. The show stars Emmy-nominated actress, Tracee Ellis Ross as Joan, Golden Brooks as Maya, Persia White as Lynn and Jill Marie Jones as Toni. The comedy ran for eight seasons and continues to be held in high acclaim for its trailblazing depiction of modern black womanhood and friendship.