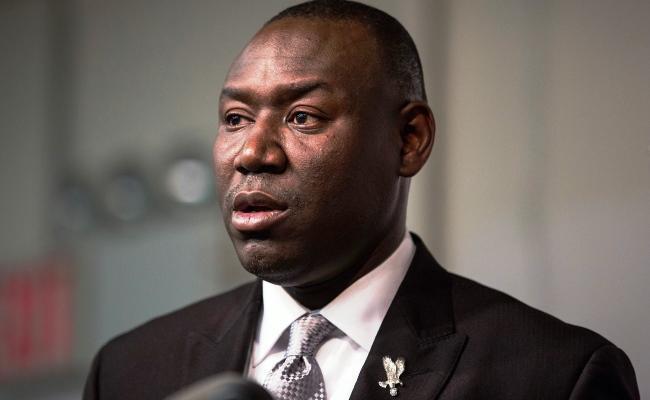 How would you survive inside the justice system if you were convicted of a crime that you did not commit? TV One's EVIDENCE OF INNOCENCE spotlights the unbelievable true stories of four people who endured this life-altering nightmare-innocent of crimes for which they were arrested and ultimately imprisoned.
Premiering Monday, June 4 at 10/9c PM on TV One and hosted by acclaimed civil rights attorney Benjamin Crump, each one-hour episode of Evidence of Innocence focuses on one wrongfully convicted man or woman – Lisa Roberts, Richard Miles, Melonie Ware and Mark Schand – each faced with the enormous challenge of maintaining faith while awaiting the opportunity to prove their innocence.
Locked in cells for years upon years, wrestling with fear, maddening loneliness, suicide-inducing despair, these survivors who somehow endured the struggle to have their cases overturned and regain their freedom, share their riveting accounts with Attorney Crump.
Attorney Crump, who formerly served as President of the National Bar Association, has dedicated his career to bringing justice to those who are marginalized by the legal system and proves an insightful guide through each Evidence of Innocence journey. Crump served as the lead attorney for the families of Trayvon Martin, Michael Brown, and Alesia Thomas, and is a vanguard in the fight against police brutality.
An Emmy and NAACP Image Award winner, acclaimed television and film producer Rushion McDonald (The Steve Harvey Show, Jamie Foxx, Think Like A Man, Family Feud) of 3815 Media is the series executive producer and creator, in partnership with Jupiter Entertainment. McDonald said that he was moved to create Evidence of Innocence in response to all the national headlines chronicling the racial injustice in America's justice system.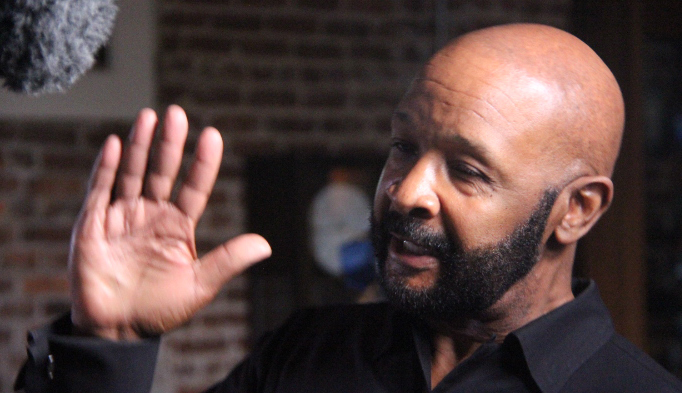 "As Attorney Crump says," McDonald recalls, "all you have to do is sit in the back of a court room and you'll see that justice is not equal in this country." Evidence of Innocence, however, with its stirring tales of perseverance, is different from any other true crime show. He maintains, "Even though these persons received the blunt end of a bad deal, their stories are inspiring."
The premiere season's featured survivors are:
Lisa Roberts (June 4)
When her ex-girlfriend is brutally murdered in a public park in Portland, Oregon, Lisa Roberts immediately becomes the prime suspect. Lisa and her ex were part of a love triangle with another woman that had turned violent in the past. Lisa swears that she is innocent, and she even has an alibi. But when prosecutors discover cell phone evidence that they claim proves Lisa was at the scene of the crime, they give her two options: either plead guilty to manslaughter, or go to trial and risk life in prison. Terrified at the thought of dying behind bars, Lisa takes the plea. Sentenced to 15 years, she begins fighting for her freedom from inside a cell. But who will believe an innocent woman pled guilty to a murder she didn't commit?
Mark Schand (June 11)
A drug deal gone wrong leads to a shootout in the streets of Springfield, MA that leaves an innocent bystander dead. Witnesses ID the shooter as Mark Schand, a one-time street hustler who's gone straight. Mark wasn't even in Massachusetts that night. He was in Hartford, CT with his pregnant wife. But investigators ignore his alibi, and charge him with murder. At trial, multiple witnesses point him out in court as the killer. The jury believes them, and sends Mark Schand to prison for the rest of his life. Buoyed by his wife's undying love, he refuses to stop fighting. Can he and an all-star legal team find the real killers, and prove that authorities colluded to put an innocent man behind bars?
Richard Miles (June 18)
19-year-old Richard Miles was walking home one night in 1994 when he was suddenly surrounded by police and inexplicably accused of murder. After a swift conviction, he was sentenced to life in the Texas Department of Corrections. There, his faith was tested as he learned the harsh realities of the legal system. With the help of his father, the guidance of a prison mentor, and the strength of his religious principles, Richard continued his fight for freedom on the inside. After more than a decade behind bars, Richard found hope in wrongful conviction nonprofit Centurion Ministries, which made a commitment to vindicate him. But would that be enough in the eyes of the highest court in Texas? Or would Richard remain behind bars forever?
Melonie Ware (June 25)
In 2004, Melonie Ware realized her dream of running a daycare facility from her home. But when an infant mysteriously dies in her care, her life spirals out of control. Doctors and police say Melonie killed the child in a fit of rage. Her own defense attorney even has reservations about her innocence, and refuses to believe her version of events. The jury refuses as well, and sentences Melonie to life in behind bars. Now incarcerated, her fellow prison inmates terrorize her as a child killer. Unwilling to let his wife suffer in this living hell, Melonie's husband risks the family's life savings to overturn her conviction. But with prosecutors determined to keep her in jail, will Melonie ever see freedom?
"The Evidence of Innocence series is bringing variety to TV One's True Crime Monday's", said TV One SVP of Original Programming & Production, D'Angela Proctor. "We're thrilled to introduce a new program to our viewers that opens up a healthy dialogue about the justice system in our country."
"These stories of redemption after going through horrific circumstances are certain to encourage viewers to face their own personal challenges with renewed resolve." said Tia A. Smith, TV One Sr. Director of Original Programming and Production.
Evidence of Innocence is produced for TV One by Jupiter Entertainment. Rushion McDonald, Benjamin Crump, Todd Moss and Allison Wallach serve as Executive Producers. Executives in Charge of Production are Robert Twilley and Harrison Land. For TV One, Tia A. Smith is Executive in Charge of Production and Sr. Director of Original Programming and Production; and D'Angela Proctor is Head of Original Programming and Production.