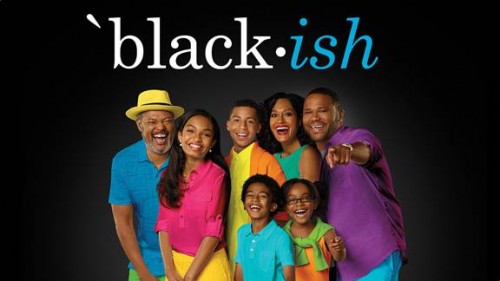 TV One's News One Now will devote the full hour to profiling the hit ABC comedy series 'black-ish' on Friday, April 3 at 9:00AM/ET.
Host and Managing Editor Roland S. Martin recently visited the set of the popular and critically acclaimed sitcom in Los Angeles during the NAACP Image Awards week, and conducted interviews with the entire cast which includes Anthony Anderson, Tracee Ellis Ross, Yara Shahidi, Marcus Scribner, Miles Brown, Marsai Martin and Laurence Fishburne.
"The face of America is changing dramatically, and it's time that mainstream television kept up with the times, and 'blackish,' is a reflection of that change," Martin said. "What makes the show unique is that it brings the culturalreality of being Black in America to a national audience and shows how much we have in common. It was important to go behind the cameras to talk to the cast about what makes the show so special to millions of viewers each week."
Heres' an excerpts from the hour below:
Anthony Anderson on the increased numbers of shows featuring Black casts:
There's enough to go around, our show is great not only because of our staff, but our cast and guest stars that we have coming through like Deon (Cole) who has become a permanent fixture as Charlie.