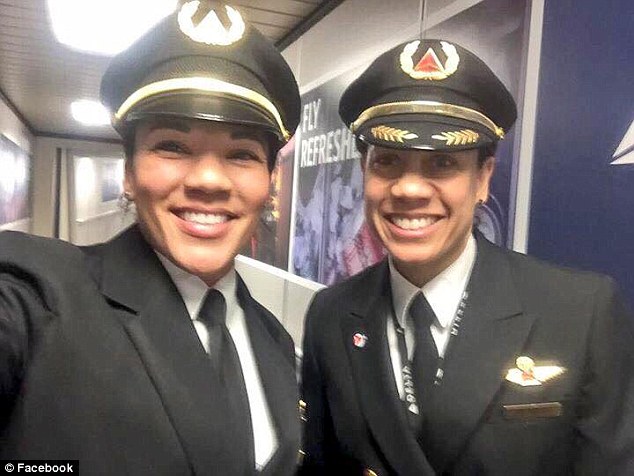 Women's History Month has started off on a very positive note for Delta Airlines. The airline announced on their website that two women made history last week from Delta by being the first two black female pilots to fly together in a cockpit.
Atlanta based first Officer Dawn Cook reached out to fellow pilot Stephanie Johnson after learning she would be flying out of Detroit on Sunday. The two organized the historic flight and posed for selfies and posted on Facebook.
Johnson is also the first black female captain for Delta. Last month she spoke on her decision to become a pilot:
"There were no pilots in my life growing up, and I think I'm the first person in my family to graduate from college. But for as long as I can remember, I have been fascinated with airplanes and would think, "What a great thing it would be to know how to fly."

"In high school my physics teacher, Mr. White, mentioned that he had an airplane, and I asked him if he'd ever take students flying. He agreed as long as I could get a couple of my friends to come and pay for gas. I was so excited and thought it was such a generous offer – I found my two bravest friends and we set a date."

Ready for take off?  We certainly are, especially with these women at the controls. Let's bump fist to Women making history.
Congratulations on making history!