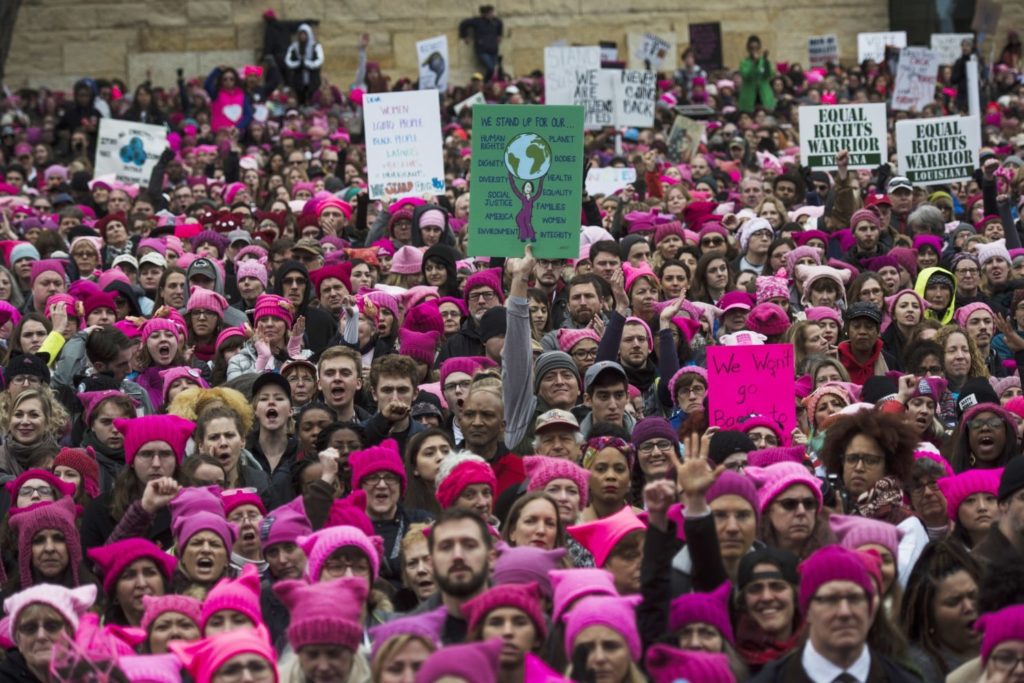 Two marches aimed at highlighting racial injustices — particularly those facing women of color — will converge Saturday on the National Mall, as reported in the Washington Post.
The March for Racial Justice and the March for Black Women will have independent rallies in the nation's capital, then meet at Lincoln Park in the Capitol Hill neighborhood before marching together to the Justice Department and the Mall.
Farah Tanis, executive director of Black Women's Blue Print, said she heard about the March for Racial Justice and saw a need for a separate march dedicated to issues and barriers affecting black women.
Leaders of the marches worked together and say their missions complement each other. Dorcas Davis, an organizer of the March for Racial Justice, said organizers began planning the march in June after a Minnesota police officer was acquitted in the killing of Philando Castile, who was shot by police during a traffic stop while his girlfriend used her phone to record the bloody scene and stream it live.
The March for Black Women will start at 9 a.m. at Seward Park in Capitol Hill. The March for Racial Justice will begin at 10 a.m. at Lincoln Park. The groups will meet at Lincoln Park at noon and march to the Justice Department. They then will march to the Mall for another rally between Fourth and Seventh streets. March for Racial Justice organizers also planned smaller marches in cities across the country on Saturday.
Tanis said she hopes men and women of all races join to fight for black women.
"After the election, black women were disappointed with our white sisters. More than 50 percent of white women voted for Trump," Tanis said, noting about 95 percent of black women voted for Democratic nominee Hillary Clinton. "Black women went out, and we voted our hearts and our conscience out at the election."