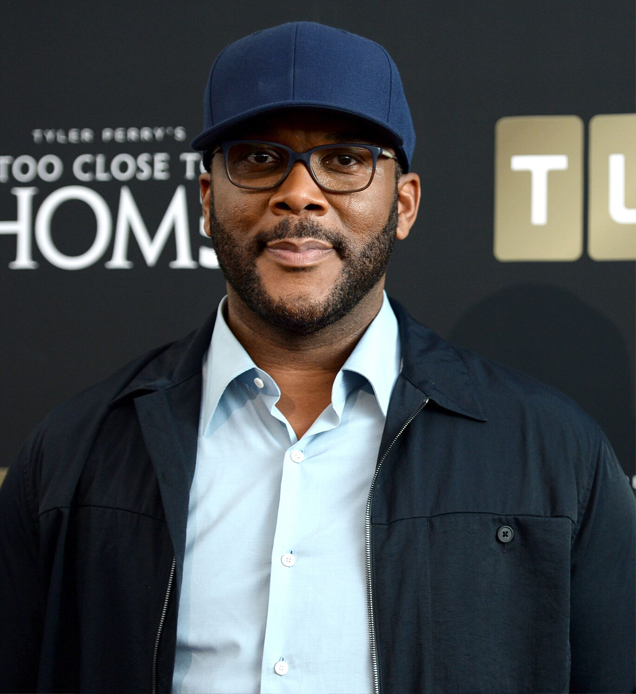 I really do think that Tyler Perry is the hardest working man in show business, and even some years after finding success, he continues to give back and create jobs for people of color. I recently attended a screening of Perry's latest show, Too Close To Home, TLC's first scripted television show. While the show was entertaining and told only in a way that Perry could tell it, what I found most intriguing were the reactions from the audience. Of course when you watch a Tyler Perry creation, there's bound to be some feedback, and by feedback I mean people yelling at the screen, i.e. "Girl don't go in there!", "You gon' die!", "No he didn't say that!"— the usual. But this type of feedback was from his employees.
After the screening, the cast and crew did a Q&A and Perry acknowledged all of the people who worked for him, asking them to stand. One by one the actors, crew members, staffers and more stood up, all smiling and clapping for their boss, as the press clapped for them. The majority of the room was filled with Tyler Perry employees which got me thinking, how many people does he actually employ? And they like him, they REALLY like him!
Last year he purchased Fort McPherson Army Base and is turning it into the new home for Tyler Perry studios. According to filmindustrynetwork.biz the studio, the studio could create up to 8,300 jobs, both full and part time, and not just for actors. These jobs could consist of construction, catering, production members, and maintenance workers.
The 33 acre compound is already being used by Perry and they actually shot Too Close To Home on the army base, but full construction is expected to be complete by 2017. With three TV shows and a movie out this year, he is well on his way to being the largest employer of minorities in Hollywood.
-Shanda