Popular Denver radio personality talks with writer Jazmin Steele, of  Pretty On Purpose in an exclusive interview.
Read on…
San Diego native, Mercedes Howard better known as Denver KS 107.5's YaGirl Cedes has moved up in the ranks of radio on an accelerated success track. Surprisingly, she didn't rely on the reputation of her father, radio veteran, Tayari Howard, but on her own talent and work ethic. She has brought a So Cal spin to Denver radio with her vivacious and lovable yet tough-as-nails personality. She's doesn't play. Set to conquer the male dominated industry, YaGirl Cedes, is taking it all in stride and doesn't plan on stopping at her microphone and headset. This young lady is shooting for primetime.
When did you know you wanted to do radio?
My dad has been in radio for 35 years. The truth is he never pressured me to follow in his footsteps. It just happened.  On the 2nd day of my first year in college, I went into the radio and television department at San Diego City College and there was an ad for intern traffic reporters. I applied and got the internship. I remember doing the traffic reports was effortless for me. It just came natural. I saw myself doing this forever.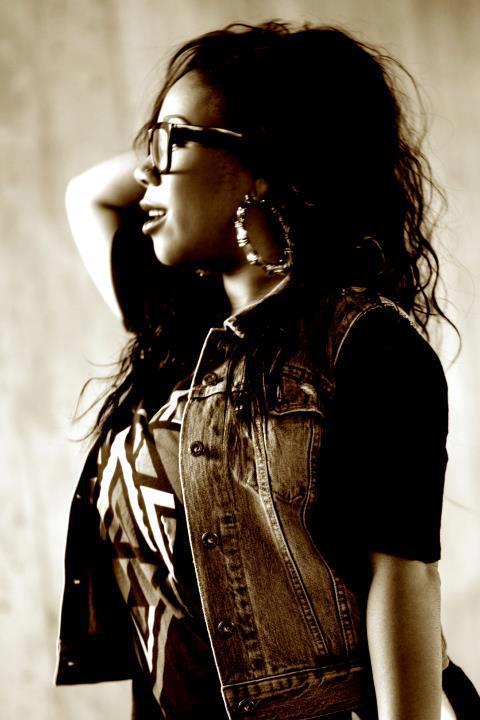 How did you go from intern to getting your own radio show?
I eventually moved over to Channel 933 to do traffic reports. People just kept telling me that I was a natural. So eventually, a popular radio host in San Diego, Boy Toy Jesse suggested that I got my own show. I made a decision to walk away from college and put all my heart into radio. This was over 7 years ago.
Wow! People spend most of their lives trying to find what they are good at. It's a blessing to have discovered that at such a young age.
I agree. I feel that I got truly blessed with this discovery early on. Not only my father but both paternal grandparents were in radio. This is very ironic because they both passed away before I was even born. So to carry on this legacy without even knowing them is truly God.
What are some of the personal challenges that you had to face?
When I got into radio, one of the first things that I was told is that you have to have tough skin. I was 18 years old and already under this expectation as Tayari Howard's daughter.  I was fortunate to co-host with both Trey from Z90 and Frankie at Channel 933. There were nights that I'd be crying with frustration and they'd look at me like, "you better toughen up." I had to take this opportunity seriously and be a student at all times.  When working with men, you can be under a lot of pressure, a lot of pressure to win.
What does a day in the life of YaGirl Cedes look like?
Well, I work the 7p-12a slot at the station. So in the daytime, I do a lot of work with the youth here in Denver. We had an event last year called Jam in Gym, where I brought out recording artist, Baby Bash to a local high school and threw a free concert. I love to put my energy into the youth because it was at that age when I was searching and really trying find out what I wanted out of life. I like to show them that they can pursue what they want, what they love and not have to settle.
If a young person was looking to follow your path into radio, what are some dos and don'ts that you would share?
Don't ever burn bridges. Especially in entertainment, more than likely you will run into that person again. Keep everything copacetic at all times. Do work hard. I remember being an intern and going through car washes promoting and doing groundwork.  I feel the more hard work you put into this career, the more you will appreciate it. If you receive the perks too early, then you won't even understand what you have coming your way. Maybe pass on some of those perks in order to study the craft a little more and really understand this industry.
Have you ever been star struck?
I still get star struck to this day! The rapper and actor, Common was one of my favorite interviews. He has the most amazing vibe and it's like nothing bothers him. It was like having a conversation with my best friend.
What was your worst interview experience like?
In radio you are always under pressure. You have to conduct interviews in the middle of doing an A plus show. The interview that I bombed was really because I wasn't prepared. The call came in 2 hours early and I didn't get a chance to research or anything. I just completely bombed it! Today when I see that artist, he remembers the interview and it's like this total weirdness. I will never forget that!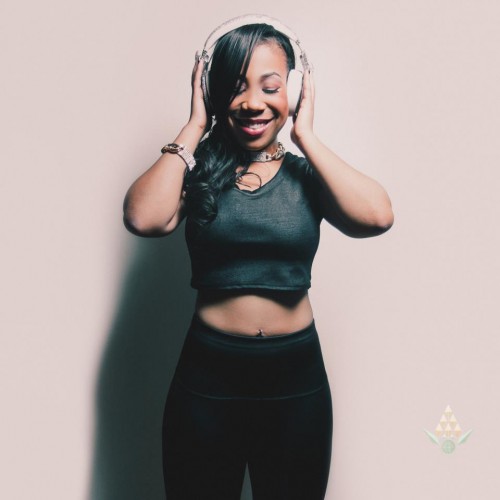 You've been working in Denver now for 3 years. What do you miss most about your hometown, San Diego?
I definitely miss my family. It's hard only seeing them on holidays and watching my grandparents get older. When you've been gone for a while it can hit you really hard, really fast.
Read the interview in its entirety, written by Jazmin Steele on Pretty on Purpose:  Daring YOU to Soar Towards Greatness