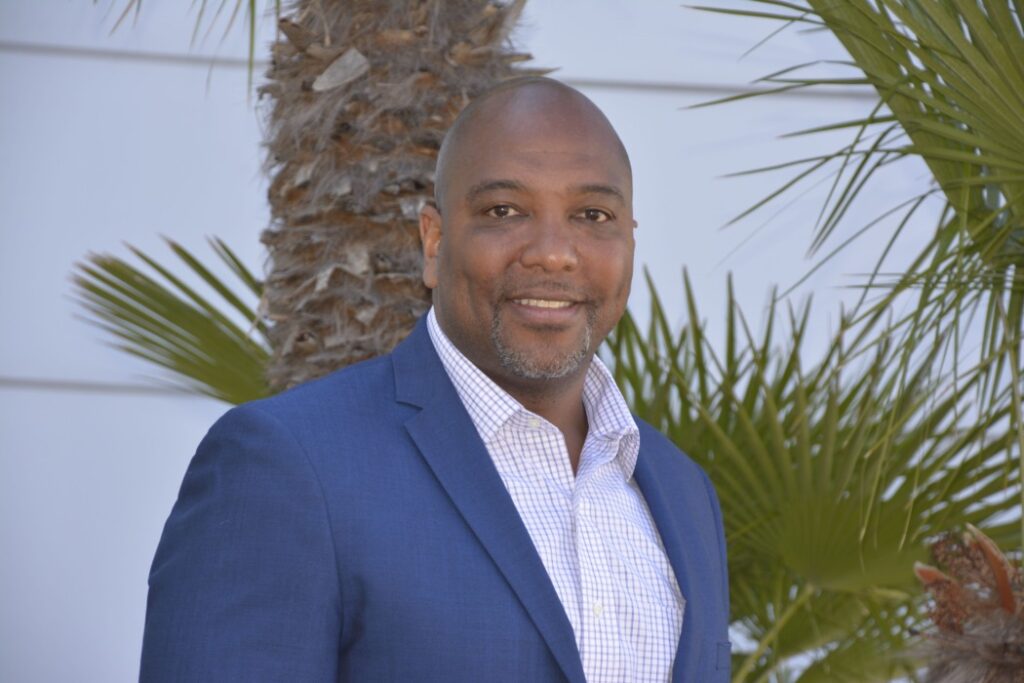 SAN DIEGO — United Way of San Diego County (UWSD) is pleased to announce Tony R. Russell as the new Chair of the organization's Board of Directors as of July 1, 2020.
Tony has served on the board of United Way of San Diego County since 2017. He is a founding member of the United Way of San Diego County's Emerging Leaders, and is a former member of United Way of San Diego's Campaign Cabinet. He has served on multiple committees to advance UWSD's mission. Tony is also currently a Board member and served two terms as the Chair of the Board of Advisors of the Jackie Robinson Family YMCA and the YMCA of San Diego County.
"Tony's community-minded spirit and drive to foster a new generation of young leaders makes him the ideal board chair," says United Way of San Diego County President and CEO, Nancy L. Sasaki. "He has devoted much of his professional career to truly making San Diego a better place for everyone, and I cannot think of a better person to help guide our initiatives through this trying time for our region. I know with Tony at the helm of our Board of Directors, we will reimagine and rebuild the future for hundreds of thousands of children, young adults and families, as we have for the past 100 years.
Tony has been with the San Diego County Regional Airport Authority since 2003 in the role of Director, Board Services/Authority Clerk, and holds over 30 years of experience in local and municipal government, specifically in corporate and information governance. His expertise includes managing legislative meetings of city councils and local government boards of directors, and ensuring compliance with corporate and information governance laws and regulations.
During his tenure with the Airport Authority, Tony established its employee, family and friends volunteer program, which continues to participate in numerous volunteer events throughout San Diego County, including the Day of Action and Stamp-Out Hunger events for the United Way of San Diego County.
"I am honored and humbled to be appointed as Board Chair, and look forward to supporting United Way of San Diego County's efforts in this new role," says Tony. "Our mission statement declares that all children, young adults, and families deserve to succeed, regardless of zip code or income. Now, amid a pandemic that has upended many San Diego County families' livelihoods, it's more important than ever that we do all we can to help these families rebound and work toward the future they deserve."
Tony, a Serra Mesa resident, served four years in the United States Marine Corps and holds a Bachelor of Science degree from the University of Phoenix. 
Find more ways to support our communities in need at www.uwsd.org.