Silver Spring, MD, – On the heels of its sixth consecutive NAACP Image Award nomination, TV One announced last week that fan favorite series Unsung returns with four all-new episodes on Wednesday, January 14th at 8PM/ET. This season begins with a revealing tale of the both famous and infamous legend that was Rick James. Additionally, the series will reunite audiences with duo Peaches and Herb, unveil the story of the soulful Angie Stone and spotlight the life and career of Meli'sa Morgan.
WEDNESDAY, JANUARY 14 8PM/ET – RICK JAMES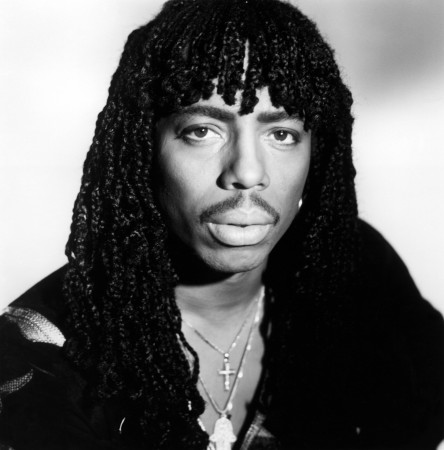 Rick James -the chart topping artist- featured a signature sound that blended R&B, funk and rock. As the King of Punk Funk, James created a larger than life 'rock and roll' image that led to his notoriety.  In this revealing episode, family and friends tell the surprising and poignant story of the man trapped inside the legend.
WEDNESDAY, JANUARY 21 8PM/ET– PEACHES AND HERB
Affectionately known as the "Sweet Hearts of Soul," with the disco classics "Shake Your Groove Thing" and "Reunited," Peaches and Herb rocked hearts and charts in the late 1970's and the world fell in love with Herb Fame and his singing partner Linda Greene. Though there have been several 'Peaches,' none have found the success that Herb and Greene shared during their tenure. In this episode, after an astounding 31 years apart, the duo takes the stage once again to perform their classic tunes and sit down to reflect on their amazing career as Peaches and Herb.
WEDNESDAY, JANUARY 28 8PM/ET– ANGIE STONE
In her early career, Angie Stone put her mark on contemporary hip-hop, soul and R&B, but for much of that time few fans knew her name. Finally, after two decades, Angie stepped to the forefront as a solo artist with "Black Diamond" – the first of four top-ten albums that sealed her place as one the great singers of our era. Stone steps from the shadows in this episode of Unsung, to claim her own unique and inspiring story.
WEDNESDAY, FEBRUARY 4 8PM/ET – MELI'SA MORGAN
From background vocalist to R&B superstar, Meli'sa Morgan rose to stardom with her sultry style and powerhouse pipes. She topped the charts in the late 1980's, with the popular ballad "Do You Still Love Me?," but it was her fiery cover of Prince's erotic slow jam "Do Me Baby," that became Meli'sa's signature song and the biggest hit of her career. After years away from the spotlight, Meli'sa is back and ready to bare it all in this revealing episode of Unsung.
Unsung is narrated by actor Gary Anthony Williams, and is executive-produced by Arthur Smith, Kent Weed and Frank Sinton of A. Smith & Co. Productions for TV One.  Mark Rowland is Co-Executive Producer.  Lamar Chase is producer and Executive in charge of production for TV One is Jubba Seyyid. D'Angela Proctor serves as Executive Producer for the network.
Promo for the upcoming season can be viewed HERE