(San Diego) On Friday, September 20, Urban League of San Diego County held its annual Equal Opportunity Day & Diversity Summit at the Liberty Station Conference Center, located in San Diego's Point Loma area.
Celebrating 60 years of service to the San Diego community, 2013 marks a milestone for the historic organization, whose mission is to ensure that all people are equally educated and gainfully employed.
In commemoration with another major milestone in our nation's history, the 50th anniversary of the iconic March On Washington and Dr. Martin Luther King, Jr.'s delivery of the "I Have A Dream" speech, the theme for this year's event is appropriately entitled "Our Legacy of Education: 60 Years of Empowering Communities Towards Workforce Equity."
The program kicked off with a VIP press conference and reception entitled, "Building, Not Broken:  The Civil Rights Voice in Education Reform." Attending speakers who addressed the media were: Constance Carroll, Chancellor of the San Diego Community College District, Myrtle Cole, City of San Diego Council Member District 4, Cindy Marten, San Diego Unified School District Superintendent and Dave Roberts, County Of San Diego Board of Supervisors for District 3.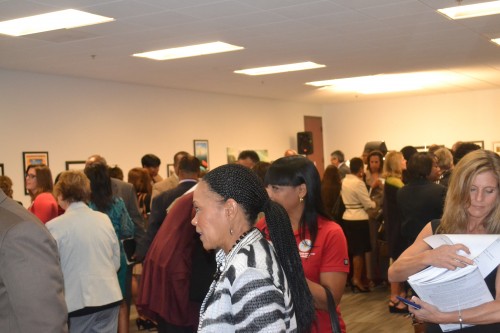 Following the press conference, a series of participative and highly informative breakout workshops were held, including: Planting Seeds for STEM (Science, Technology, Engineering, Mathematics), Post Secondary Workforce Preparation, Understanding the Affordable Care Act, Internships Experiences and Opportunities, How Public Education is Producing Models of Excellence in the 21st Centers and Education's Role Within Immigration Reform.
Panelists included representatives from: SDG&E, San Diego's National Society of Black Engineers, Manpower, SPAWAR, Qualcomm and San Diego Unified School District.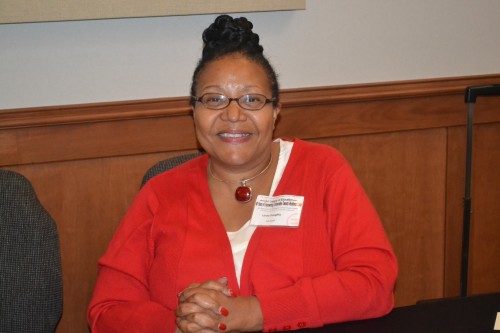 Also on hand to provide information were representatives from UCSD's student outreach program Cal-Soap and the healthcare solution agency, Covered California.
Following breakout sessions, attendees made their way over to the awards luncheon for a menu that consisted of a choice of baked chicken or salmon.  Each table was culturally decorated with unique African heritage centerpieces that were available for purchase, courtesy of Chuck Embers, owner of Casa del Rey Moro African Museum.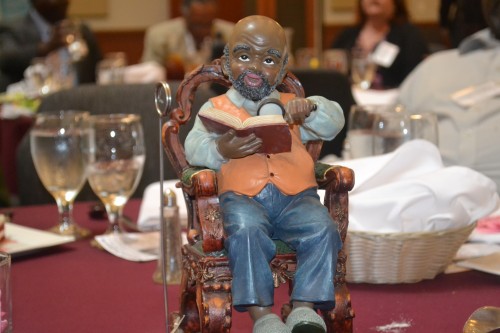 Whitney M. Young Awards were given out to honor two businesses that have supported education and have also exhibited exemplary equal opportunities in the work force. This year's honorees were AT&T and WD-40.
The Whitney M. Young award was named in honor of  40-year-old Young, who was president of the National Urban League from 1961 to his tragic and untimely death in 1971.  In just four years, he revitalized the civil rights organization and turned it into an aggressive fighter for civil rights and justice.
San Diego mayoral candidate Nathan Fletcher (D) made an appearance, addressing his plans for the city in the event that he is elected Mayor of San Diego.
The chairperson for this year's event was Dr. Jeffrey Carr, Chief Diversity Officer of Point Loma Nazarene University.  Urban League of San Diego currently operates under the leadership of President & CEO Ray King.  For more information about Urban League of San Diego's County programs and initiatives, click on ULSDC.
Established in 1910, The Urban League is one of the nation's oldest and largest community-based movements devoted to empowering African Americans and other underserved communities to enter the economic and social mainstream. The Urban League of San Diego County (ULSDC) was chartered in 1953 by a group of diverse business and community leaders to, "Carry on programs of social service…improving the economic welfare of Negroes."