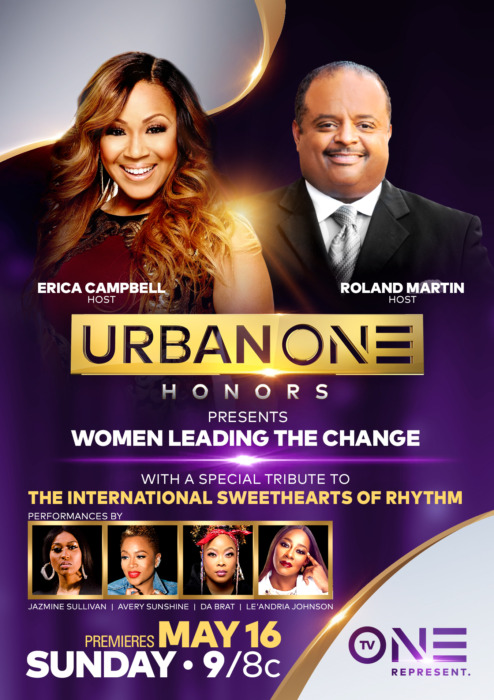 Urban One Founder and Chairwoman Cathy Hughes announced TV One will air a special episode of its hit autobiographical series UNCENSORED featuring the late rapper DMX. Hughes made the exclusive announcement on the URBAN ONE HONORS: Virtual Press Conference on Wednesday, April 28. The special is slated to air on Sunday, May 16 at 8 p.m. ET/7C, immediately followed by the annual URBAN ONE HONORS hosted by Erica Campbell and Roland Martin at 9 p.m. ET/8C. It will feature an interview with DMX just three weeks before his passing and is confirmed to be his final and most transparent to date.
The media powerhouse excitedly shared in a Zoom filled room about the upcoming third annualUrban One Honors, which airs on Sunday, May 16, 2021, at 9 p.m. ET/8C, and will be simulcast for the first time on the sister network CLEO TV.
"Now is the time for women to be recognized."
This years Urban Honors will celebrate and highlight fierce, brilliant Black women leading the change.
Honorees to include:
Voting Rights Champion – Stacey Abrams
Investigative Journalism Crusader— Nikole Hannah-Jones
Health Equality Advocate – Dr. Ala Stanford
Business Alchemist – Roz Brewer
Family Needs Ambassador – Kim Ford
Reparations Ambassador– Robyn Rue Simmons
Hughes comes from a long legacy of trailblazers, shared that she recently found out through ancestry.com that her great-grandmother was the first lieutenant to Harriet Tubman.
In its thirteenth year of celebrating Black culture, the awards show is celebrating women, and the significant progress that's been made on behalf of Black women. Hughes assured the media on the call that the brothers are not being left out for their support.
In an hour prior to the show, rare footage of DMX, "In his own words, will premiere in two parts on the hit series, UNSENSORED. Hughes could barely contain her excitement for having the rap icon share his words in an interview, which was taped three weeks before his untimely death.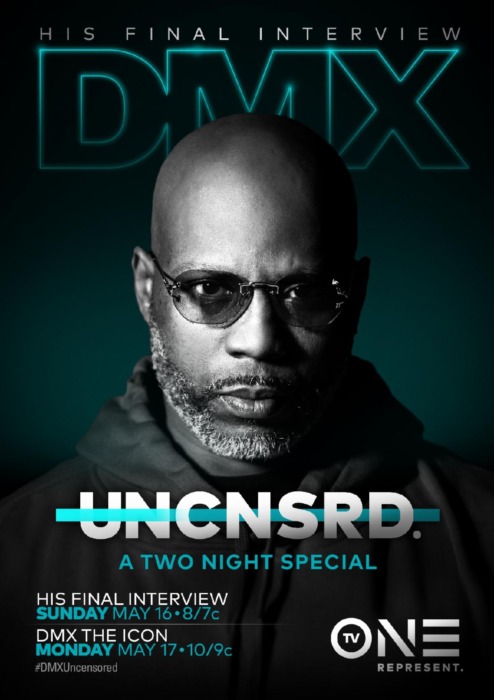 "DMX sat down with our team and was completely UNCENSORED," said Cathy Hughes. "We have one hour with the late rapper in his own words. For DMX to be with us just three weeks before God called him home, I believe it's truly divine intervention. I thank Nikki from SWIRL films for staying the course because he kept telling her 'no', but thankfully we were able to make it happen. His family, fan club, friends, and supporters will be happy with the way he told his story for the last time. The two-part special will air directly before the annual Urban One Honors. I'm particularly excited because I feel like this will be the biggest night in TV One History."
Moderated by Radio One Media Personality and director of TV-ONE UNCENSORED series Ryan Cameron, panelist on the call included— Urban One Founder and Chairwoman, Cathy Hughes, Senior Director, Original Programming at TV One, Susan Henry, Grammy-Award-winning gospel artist Erica Campbell, producer Jazz Smollett, musical director Kim Burse and, Robyn Greene Arrington, VP, Original Programming & Production, for TV-One's UNSUNG.
Adding to the list of brothers in a special segment of the program titled, "Brothers Say a Word," the following brothers will be heard—
Bob Johnson, BET Founder
Van Jones, Media Personality
Reverend Raphael Warnock, Georgia Senator
Alfred Liggins, President and CEO of Urban One
And, to top it off, a stellar line-up of entertainment that's sure to get the audiences up and off their feet featuring—Jazmine Sullivan, Da Brat, Le'Andria Johnson, Avery Sunshine, and the all-female house band Kim Burse and the KB Players will perform at the ceremony.
URBAN ONE HONORS, will pay special homage to the International Sweethearts of Rhythm. The critically acclaimed, all-female jazz band of the 1930s that included Helen Jones Woods, a founding member and mother of Urban One Founder and Chairwoman, Cathy Hughes.
International Sweethearts of Rhythm, was an interracial all female band that ironically, had the white women band members wear black face in order to perform at chitlin' circuit venues.
Erica Campbell, will serve as co-host along with syndicated columnist Roland Martin, encourages us all to watch the show. Especially with the youth, young girls in particular and experience the music, learn about our history while honoring "Women Leading the Change."
The Third annual Urban One Honors will air on Sunday, May 16, 2021, at 9 p.m. ET/8C. It will be simulcast for the first time on the sister network CLEO TV. Prior to the ceremony be sure to catch UNCENSORED, DMX, "In His Own Words," airing in two parts.