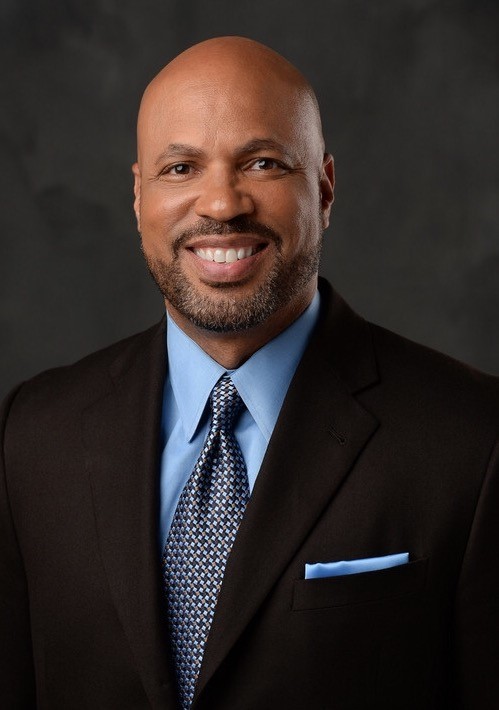 SDABJ is pleased to announce Jim Trotter as the keynote speaker for the 2018 scholarship reception. Jim, a long time member of SDABJ has had a storied career that includes the San Diego Union-Tribune, Sports Illustrated and ESPN. He is a frequent contributer to NBC 7's Sportswrap. Jim has covered the National Football League for more than two decades. The Howard University alum is president of the Pro Football Writers of America and, since 2007, has been a member of the Pro Football Hall of Fame selection committee. He has written extensively on player activism in the NFL and in 2016 authored "Junior Seau: The Life and Death of a Football Icon". He currently is working on a book project with Arizona Cardinals wide receiver Larry Fitzgerald.
Jim has been an active participant on the SDABJ scholarship committee for several years.  Bringing Jim to the stage as emcee will be former SDABJ president Danya Bacchus. Danya is a television news reporter based in Los Angeles. She works as a freelance correspondent for ABC News' affiliate news service, NewsOne. Prior to moving to Los Angeles, she was a weekend anchor and reporter for NBC 7 in San Diego. The scholarship reception will be on Friday April 13, 2018 at 6:00pm at the Qualcomm campus in San Diego.
All proceeds go the the SDABJ Scholarship fund.
Tickets: – $35 per person
Registration/Website: http://www.sdabj.org/archives/3477