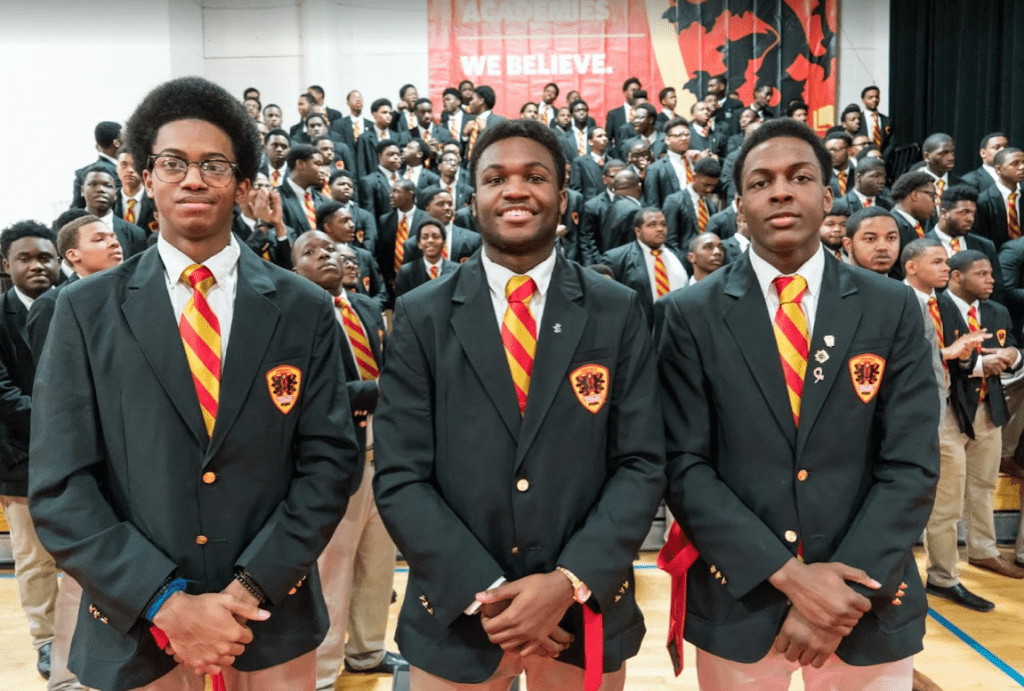 ---
Neighborhoods throughout the country are struggling as it pertains to the education system and keeping their youth enrolled in schools. In one of the toughest neighborhoods in Chicago, for example, 60% of black males won't graduate from high school and only 6% will earn college degrees. In light of this fact, The Urban Prep Academy, an all-male high school in Chicago, has proudly announced that for the seventh year in a row, 100% of their students have been accepted into colleges for the upcoming school year. The cast of BARBERSHOP: THE NEXT CUT shed light on the Urban Prep Academy by making a special appearance at the school, bringing attention to the positive movements young black males are making as they progress toward higher education, despite the negative circumstances they are faced with on a daily basis.
This profound achievement also comes right as Augusta Uwamanzu-Nna and Vincent Viego were accepted to all 8 Ivy League schools they've applied to!
Unity, community, the importance of education and family and the plight of Chicago is what BARBERSHOP: THE NEXT CUT portrays as it comments on the very real issues our society faces and the importance of sticking together in times of crisis. These factors are what the film strives to educate audiences of all races and ages on when they watch it.
BRAVO!  We're beaming with pride after watching this emotionally charged video. And, we know that you'll be too!
Click here to out this touching video as the cast of  BARBERSHOP: THE NEXT CUT spotlight the young men of The Urban Prep Academy's accomplishments.