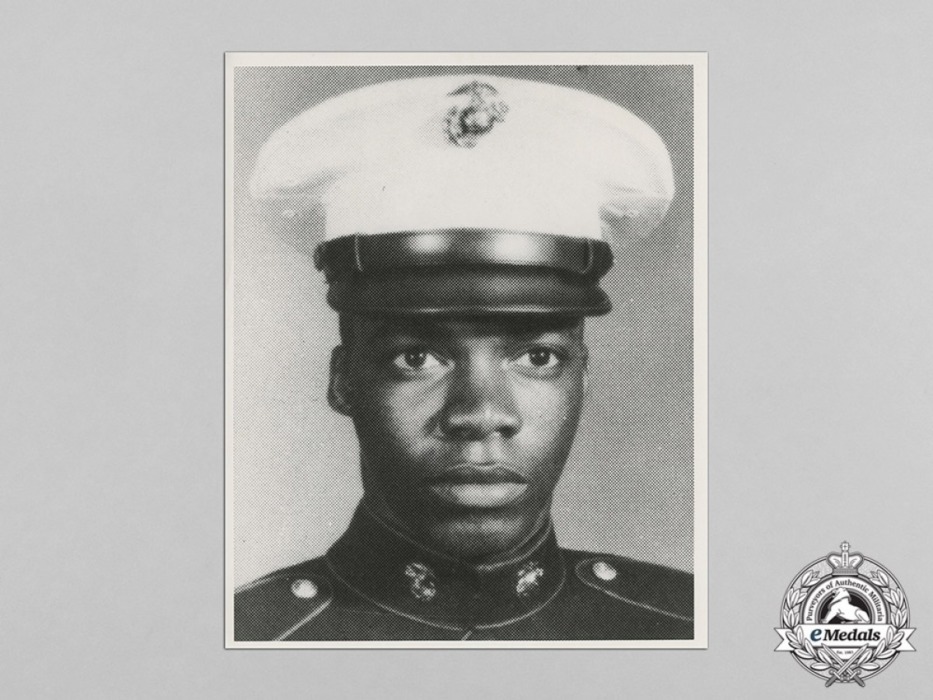 The 8th Annual Day of Remembrance Program to honor and commemorate Pfc. Oscar P. Austin who on February 23, 1969 went above and beyond the call of duty while serving in Vietnam to save the lives of members of his unit while putting his own life at risk, will take place on Sunday, February 28, 3pm at Greenwood Memory Lawn.
The program will also be available on ZOOM live for those desiring to participate/attend virtually. Socially distancing and face mask are required for all attending in person.
Arizona Governor Doug Ducey will again lay his hand and state seal to a proclamation acknowledging the sacrifice and exemplary service of Austin.
On November 13, 2020 Matthew I. Krull replaced Wesley Brown, as Commanding Officer of the USS Oscar Austin. CO Krull will participate in the program virtually, sharing remarks and providing an update of the ship, along with former PUHSD Asst Superintendant Dr. Josephine Pete. Krull's previous sea duty assignments include tours on USS Carr (FFG 52) as electrical and auxiliaries officer and USS Cole (DDG 67) as navigator. His department head assignment was aboard USS Momsen (DDG 92) as weapons and combat systems officer.
Dr. Pete and former Maricopa County Attorney Rick Romley lead a commemorative program in 1996 on the steps of Phoenix Union High Schools auditorium when the US Navy announced it would dedicate a Navy Destroyer in Austin's honor. A year ago, Dr. Pete and Mr. Louis Pete participated in the commemorative salute to Austin at the House of Representative, hosted by District 27 Representative Reginald Bolding. AZ Informant Co-Publisher Cloves Campbell, Jr. attended as well with Col. Charles Long.
The program will include a number of veterans and former classmates of Austin, along with Col Charles Long, America's Buffalo Soldiers Re-enactors Association serving as master of ceremony.The colors will be posted by the American Legion Post 41, along with members of the Buffalo Soldiers. Dee Dee Carson will lend her vocal skills with the Star Spangle Banner, and Ted Baker a veteran of the Air Force and National Guard will close the program with Taps.
Members of Post 41s Honor Guard will perform a 21 Gun Salute, and veterans of the Vietnam conflict and former classmates of Austin
"We are honored again to acknowledge the life and service of Pfc. Austin and we are excited to welcome the Commanding Officer of the USS Oscar Austin for this commemorative salute, "shared D.L. White, founding member of the OARC.
Said White, "The Annual Day of Remembrance grows each year and we are extremely proud of the relationship we have developed over the years with Greenwood Management David Walker and his team, American Legions, and Veteran groups across the city and state.
In 1996, the U.S. Navy commissioned a new ship in honor of Austin. The USS Oscar Austin, was christened and has sailed the seven seas for the past 23 years, the ship has deployed to assist around the world. The OARC encourage all veterans and the community at large to join in the commemorative salute to an Arizona hero. The events in the Senate and House (Feb 18 & 19) will begin at 1:30 pm on both days, the Day of Remembrance (2/23) 3pm, Greenwood Memory Lawn, Field of Honor, 2300 W. Van Buren.
Information DWhite (602) 919-5295, Col.Long (480) 290-3481, or David Walker, [email protected].