---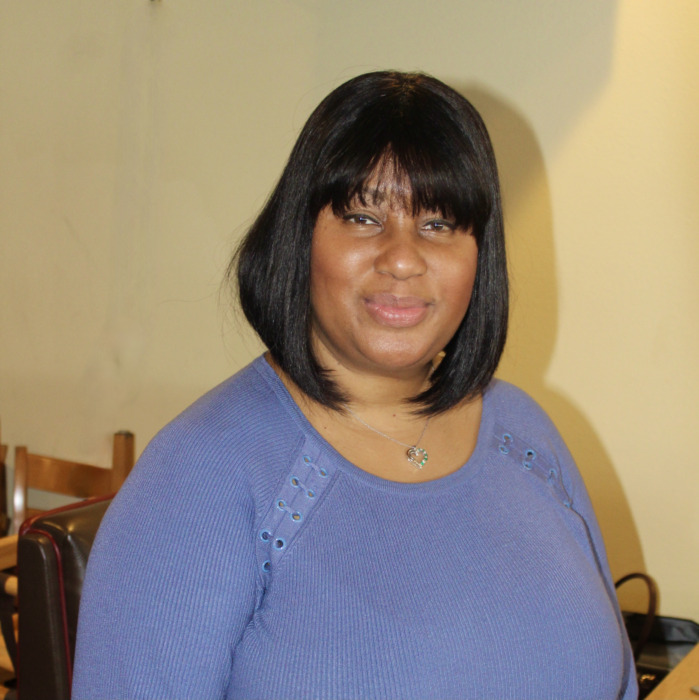 The experience of a child in foster care is inexplicably one of the most life-altering circumstances that anyone can endure. If you can imagine, it's not easy being anxious about the uncertainty of where your next home will be, or questioning if you'll get along with everyone in the new temporary place, or even wondering if you'll be adopted in the future. It's incredibly unsettling to never know what life has in store for you, and it's further amplified when it's viewed through the lens of an innocent adolescent.
Here's where people like Denise Green come into play. A San Diego native, Denise has always had a passion for helping underprivileged youth. You see, she grew up in a compassionate family where her father and grandmother led by example—and through their empathy, her father fed the homeless, and her grandmother welcomed over 55 foster children into her home. It was only natural that Denise inherited that innate sense of community and sensitivity to those in need.
Carrying on the torch of compassion, Denise became a Court Appointed Special Advocate (CASA), representing Voices For Children, a private, nonprofit organization that recruits, trains, and supports Court Appointed Special Advocates as volunteers who speak up on behalf of children in foster care during the reunification process. With over forty years in service, and the only agency designated by the courts to provide CASA volunteers in San Diego and Riverside counties, Voices for Children's CASA's play a crucial role in helping judges make the most informed decisions for children's futures.
Denise says that the organization has been a perfect opportunity for her to volunteer her time with vulnerable youth who often have lives that carry a heavy burden through no fault of their own.
"The reality is that our foster care system is filled with a lot of youth, and our social workers have a heavy load. Sadly, in many cases, kids go through several foster homes or case workers—and as a CASA, I get to help by spending more one on one time with my CASA Kids," says Denise.
After having a heartfelt conversation with her daughter, Denise learned about the Voices for Children program while looking for an organization to volunteer with. At first, she didn't know if she could make the time, but once she decided to move forward with volunteering, she found out that it was much easier than expected.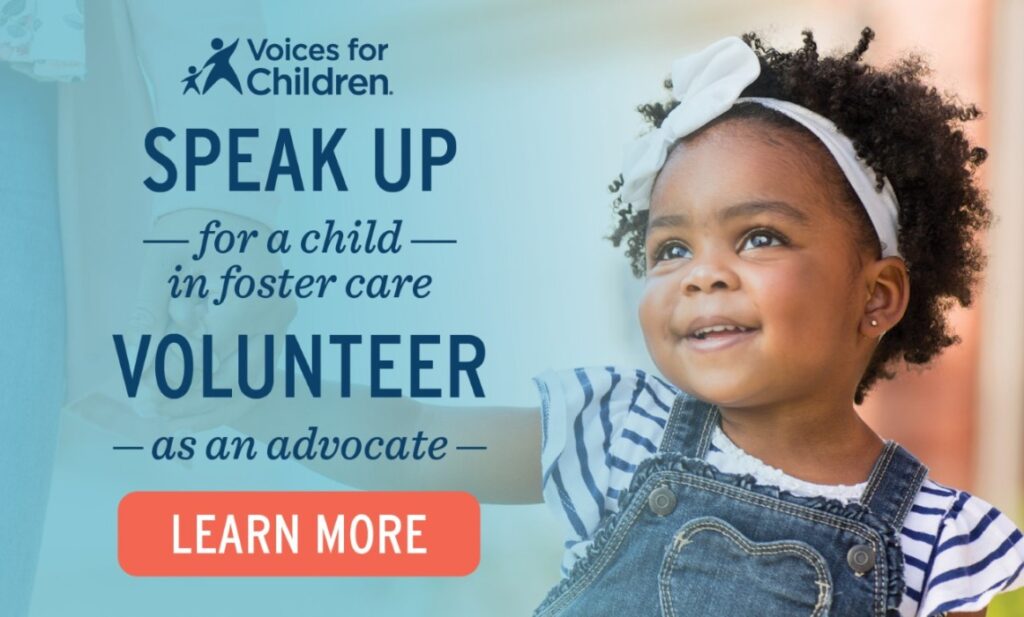 Denise, who just happens to have a degree in criminal justice, discovered that the training was relatively manageable. To become a CASA, volunteers must complete 35 hours of training and tests for over a three-week time period. The training reviews a variety of topics that cover items including helping to advocate on behalf of youth, and connecting with youth for at least once per month. It can often be more time depending on the case, but the organization encourages each CASA to begin with a monthly visit to provide consistency and sustainability for the both the child and volunteer.
As advocates, a CASA often assists with reunification—an eighteen-month long process where advocates check-in with judges every six months and give status reports on the child's progress. Ultimately, the goal is to reunify families.
According to Voices for Children, a CASA is matched up with youth by receiving a write-up or a summary that describes the child's interests and personality traits, which help to determine a good fit.
In Denise's experience, she's worked with kids from as young as one year, up to sixteen years old—and that included a mixture of boys and girls. As for finding things to do, she says that it hasn't been hard finding quality things to do with her CASA kids.  In fact, one of her hobbies is art, and on some of her visits, she's packed up art supplies and has taken the children out to a park for a creative and calming experience of art in the park. 
In addition to the monthly visit requirement, each CASA volunteer receives monthly notifications from their Voices for Children supervisor with special offers as an option to take their youth on a sponsored trip for ball games, horseback riding or other activities.
Other suggested outings, depending on the age of the child might include—a meet up for coffee, a movie, or a trip to the mall. Or, it can include help with homework, assistance with school enrollment or talking with counselors. The objective is to make sure that kids are getting what they need in order for volunteers to truly be an advocate on their behalf.
An important lesson that being a CASA has taught Green is patience. And, she realizes how much CASA's can help. 
"When I go to six month check-ins with the judges, I realize that they really do rely on our opinions about the relationships between the child their families and the outside world. The reality is that we know that our foster care system is filled with a lot of youth, our social workers have a heavy load— and they value our opinion. A social worker has a caseload and a CASA has a one on one relationship with the youth."
---
Voices for Children is currently recruiting Court Appointed Special Advocate, Voice for Children Program volunteers. For more information on becoming a Court Appointed Advocate visit: Voices for Children.