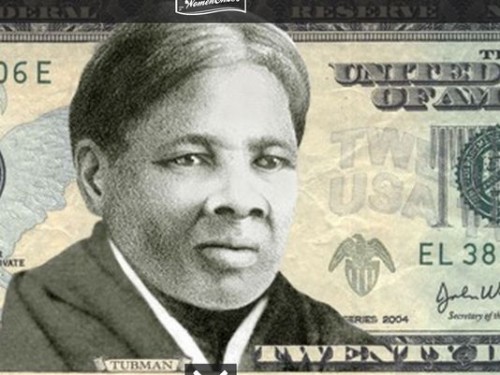 Women On 20s a non-profit, grassroots organization whose mission is to effect change, says that now is the time to put a woman's face on our paper currency, has announced the results of their online poll.
On May 12, 2015, Women On 20s presented a petition to President Obama informing him of the results of the election and encouraging him to instruct Secretary of the Treasury Jacob Lew to use his authority to make this change in time to have a new bill in circulation before the 100th anniversary of women's suffrage in 2020.
After months of collecting votes, the group wants to replace the face of Andrew Jackson on the $20.00 bill with Harriet Tubman.
Check out what POTUS has to say about the idea here.
Harriet Tubman, conductor of The Underground Railroad, after escaping slavery which she was born into in Maryland, returned to the South making 19 trips to the South, rescuing 300 slaves from captivity by most accounts.
During the Civil War, Tubman worked for the Union army, at first as a cook and nurse. Eventually, she was recruited to work as a spy for the Union. As noted by source, the  Smithsonian magazine, Tubman became the first woman in U.S. history to lead a military expedition. Her 1863 mission with Col. James Montgomery at Combahee River helped to free more than 750 slaves.
The other three finalists were former first lady and human rights activist Eleanor Roosevelt; civil rights figure Rosa Parks; and Wilma Mankiller, the first female chief of the Cherokee Nation.
Tubman won with 118,328 with Roosevelt coming in a close second with 111,227.
Now that voters participating in the campaign have chosen Tubman, Women on 20s will bring a petition with the people's choice to the White House.