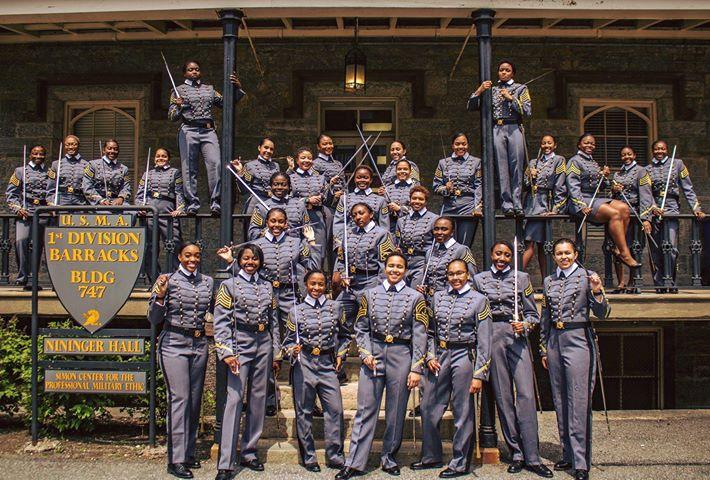 Thirty-two black women will graduate in the class of 2019 from the U.S. Academy at West Point next week — the largest class of black women in the school's history.
The news comes just a year after Lt. Gen. Darryl A. Williams became the first black officer to assume command at the 216-year-old academy, and Simone Askew became the first black woman to lead the Corps of Cadets.
"That will be the largest class of African-American women to graduate together in the military academy's lengthy history, West Point spokesman Frank Demaro said. "Last year's graduating class had 27," said Demaro. "And the expectation is next year's class will be even larger than this year's."
In a report on CNN.com, 2012 West Point alum Shalela Dowdy said. "It makes me feel prideful that the academy is acknowledging diversity,"  
Dowdy, who said she makes an effort to stay in touch with female African-American cadets to "offer support," believes the outreach the minority admissions office at West Point is doing is the reason why more minorities are coming to the school.
"My hope when young Black girls see these photos is that they understand that regardless of what life presents you, you have the ability and fortitude to be a force to be reckoned with," cadet Tiffany Welch-Baker, one of the graduates told Because of Them We Can."In just a short while I met so many cadets that looked like me, and that offered me some comfort. I have been fortunate to have my sisters in arms, we have been fortunate to have each other."
Congratulations ladies! You Rock!