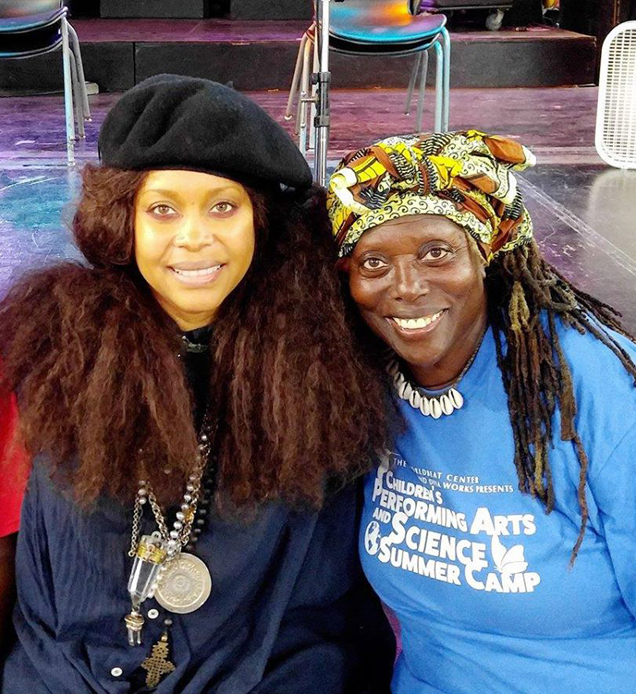 Erykah Badu aka Sara Bellum aka FatBellyBella aka Medulla Oblongata aka DJ Low Down Loretta Brown aka Analogue Girl in a Digital World was in San Diego this past weekend! And she didn't call nobody!? And by "nobody" I mean me.
But it's fine, Ms. Badu was there for a great cause – she surprised kids at San Diego's World Beat Cultural Center at their summer camp. Those kids are so lucky!
The non-profit multi-cultural arts organization has been a staple in the San Diego community for many years and as their mission states, they're "dedicated to promoting, presenting & preserving the African & Indigenous cultures of the world through Music, Art, Dance, Education & Technology"
I'm so happy that she came out to support the World Beat Center, and to give the kids of San Diego some inspiration.
The World Beat Center posted a video of her speaking with the kids, check it out below:
https://www.facebook.com/video.php?v=10157027717325391
But seriously though, Erykah next time you're there can you call me?? 😉
-Shanda