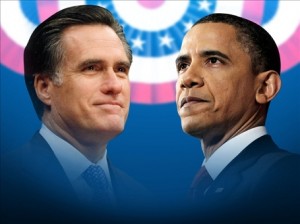 Tonight is the third and final Presidential debate of this election cycle. CBS' Bob Schieffer moderates at Lynn University in Boca Raton.
Scott Pelley anchors on CBS from 9-11pmET.
ABC's coverage kicks off at 9pmET with Diane Sawyer and George Stephanopoulos anchoring.
Brian Williams anchors on NBC from 9pm-11pmET. Williams will be joined by David Gregory, Savannah Guthrie, Tom Brokaw, Chuck Todd, Andrea Mitchell and Richard Haass.
PBS' coverage runs from 9-11pmET, with Gwen Ifill and Judy Woodruff anchoring and political editor Christina Bellantoni contributing.
Megyn Kelly and Bret Baier anchor on Fox News from 8:55-11pmET.
Wolf Blitzer, Anderson Cooper, John King and Fareed Zakaria will lead CNN's coverage from Washington.
MSNBC's coverage begins at 8pmET. Rachel Maddow anchors with Chris Matthews, Al Sharpton, Ed Schultz, Lawrence O'Donnell, Chris Hayes and Steve Schmidt.
Univision will broadcast the debate with a simultaneous Spanish translation. Jorge Ramos anchors post-debate coverage with correspondent Lourdes del Rio in Boca Raton and debate specialist Javier Maza.
On CNBC, Maria Bartiromo and Carl Quintanilla will anchor from 8pmET-midnight.
Source: http://www.mediabistro.com/