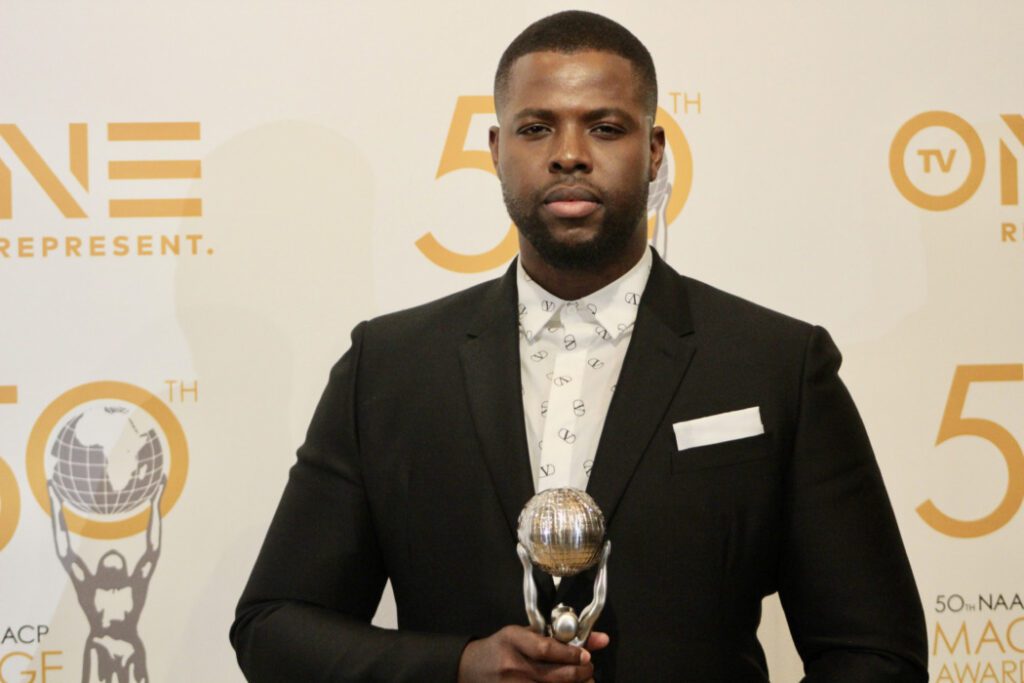 Amazon Studios has tapped Winston Duke (Black Panther) to star as Marcus Garvey in Marked Man, reported by Deadline. Garvey Marcus Garvey was a Jamaican-born Black nationalist and leader of the Pan-Africanism movement, which sought to unify and connect people of African descent worldwide. In the United States, he was a noted civil rights activist who founded the Negro World newspaper, a shipping company called Black Star Line and the Universal Negro Improvement Association, or UNIA, a fraternal organization of black nationalists. As a group, they advocated for "separate but equal" status for persons of African ancestry, and as such they sought to establish independent Black states around the world, notably in Liberia on the west coast of Africa. Andrew Dosunmu will direct, and Jesse Williams (Little Fires Everywhere) and DeWanda Wise (She's Gotta Have It) are in talks to star.
The film is partly inspired by the Colin Grant biography Negro with a Hat: The Rise and Fall of Marcus Garvey. The script is by acclaimed playwright Kwame Kwei-Armah, which Esther Douglas developed with the support of the BFI Film Fund. Mark Gordon (Ray Donovan) of Mark Gordon Pictures is producing with Jackson Pictures' (The Trial of the Chicago 7), Glendon Palmer and Douglas. Robert Teitel, Kwei-Armah and Jackson Pictures' Joanne Lee will be executive producers, along with Kwei-Armah.
Set in the 1920s, Marked Man follows a young black man who joins J. Edgar Hoover's Federal Bureau of Investigation and then infiltrates Garvey's UNIA organization, testing his loyalty to both race and country as he grows weary of both men's actions. After directing videos for the likes of Isaac Hayes, Common, Tracy Chapman and Wyclef Jean, Dosunmu made his feature directing debut with Restless City and most recently helmed the Michelle Pfeiffer-Kiefer Sutherland drama Where Is Kyra? He next directs Beauty for Netflix Original Films and producer Lena Waithe.