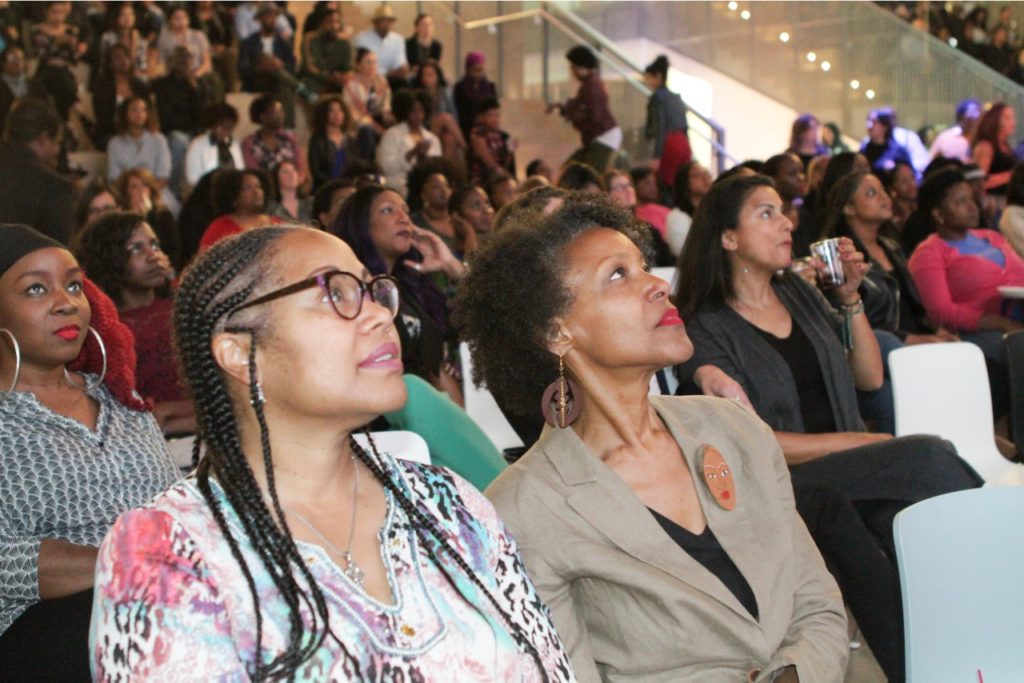 Women Of Color Unite and Their Allies hosted by Producer Cheryl L. Bedford Shows No Signs of Slowing Down
Some of the Industries Best Pour in to be a Part of the JTC List Supporting Women of Color
SANTA MONICA, CA (May 6, 2018)- Producer and advocate for women of color in the industry, Cheryl L. Bedford continues to push the needle forward with the 2nd installment of Women of Color Unite (WOCU) within three months. This time Bedford included supporters of WOCU, titling the event "Women of Color Unite and Their Allies".  The event took place Thursday, May 3, 2018 at Awesomeness TV located in Santa Monica and attracted more than 225 in attendance and has picked up much more momentum than anticipated.
Guest arrived to enjoy an exciting purple carpet pre-cocktail reception with a full bar, appetizers and an opportunity to meet & greet Cheryl L. Bedford, founder of WOCU. Bedford with 16 feature-length films including the NAACP award nominated documentary Dark Girls, directed by Bill Duke knows all to well the lack of opportunities offered to women of color. It was her initial intent to just to bring together a few friends and colleagues that she'd worked with over the years in the hopes that they could assist, refer or employ one another. The effort has organically snowballed into a huge movement and shows no signs of slowing down.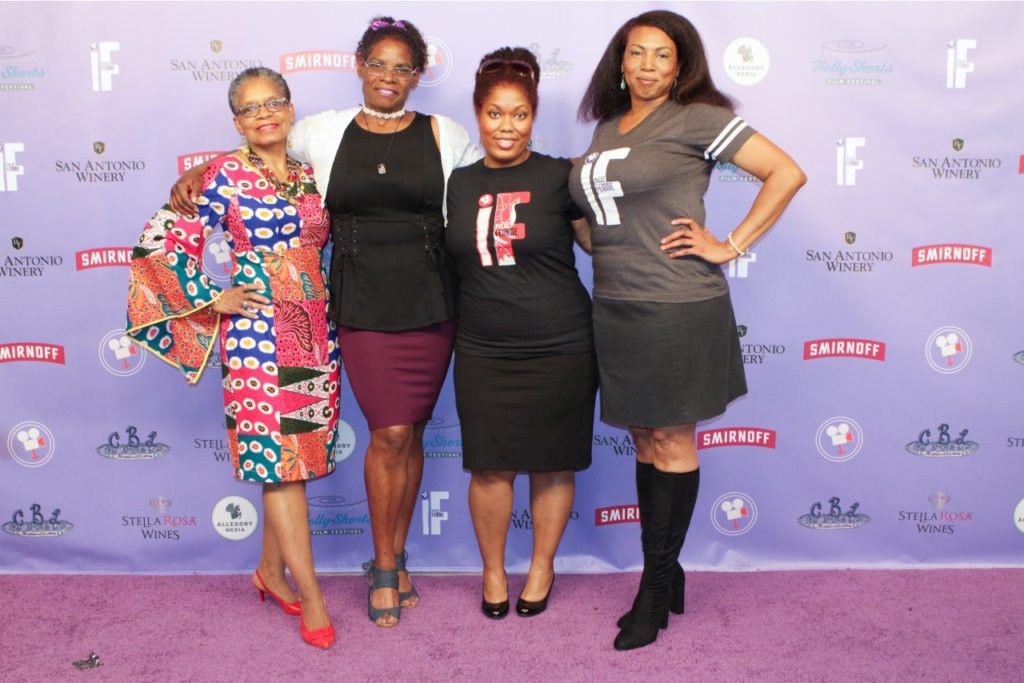 "I had no idea that this thing would draw so much interest. I really thought it would an uphill battle, but to my surprise the right people are interested, the ones who can actually hire Women of Color. That was and still is the goal", says Bedford.
Bedford opened up the event with a warm welcome followed by a video presentation and an explanation of the purpose of JTC list, which is a comprehensive list of skilled women of color in the industry that highlights their experience and expertise, created by Bedford herself. The event featured two captivating spoken word pieces titled "Steadfast Spirits" and "The Butterfly", performed by Janice Curtis Greene followed by an exciting performance by Internet sensation/kid rapper, Baby Kaely. Also taking the podium to share a little bit of her sometimes uncertain journey in the industry was casting director Leah Daniels-Butler.  Both ladies delivered uplifting and inspiring words of wisdom and encouragement. At the conclusion of a very powerful ceremony, guests were treated to a full course southern style meal prepared by Salt of the Earth Catering, but not before Bedford boldly and strategically took the podium making a call to action asking everyone in the room with hiring authority, that could hire a woman of color to raise their hands. After which, the networking began.
Event sponsors included: Awesomeness TV, Fanshen Cox DiGiovanni of Pearl St., Meghan Kramer of Allegory.  Nicole Castro, Theo Dumont and Daniel Sol of Hollyshorts, Ben Watkins of Blue Monday Productions and Creator of Hand of God, Connie Stevens, Forever Spring, The Beauty System, Smirnoff, San Antonio Winery and Stella Rosa.
A special thanks to Sisters Melanna Gray and Gianni Amber North of IndieFemme for Female Driven Content and publicist Reid Rich of Infinite Scope PR.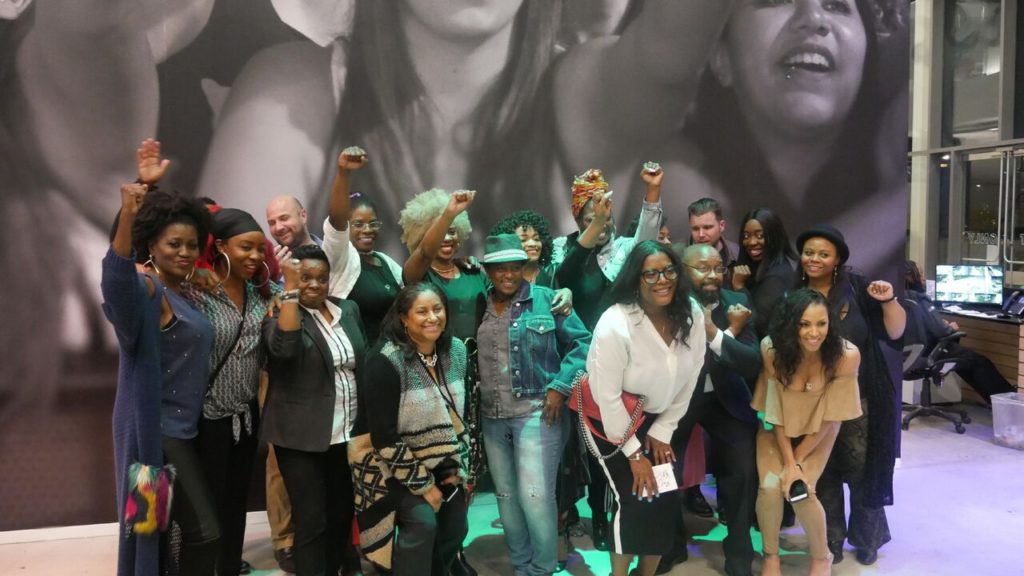 About the JTC List
The JTC List was named after Joan Theresa Curtis, the mother of Executive Producer Cheryl Bedford who was a political activist throughout her entire life, standing up for equality and issues that affected race and human rights until her death in 2016. The JTC List was designed to make it easy for talented and skilled women of color in the industry from all over the world to join and to be considered for hire. The list launched on Oscar night 2018 night on FB, Twitter and Instagram and has gained lots momentum throughout the industry.
To learn more about the JTC List, visit them at www.JTCList.com.