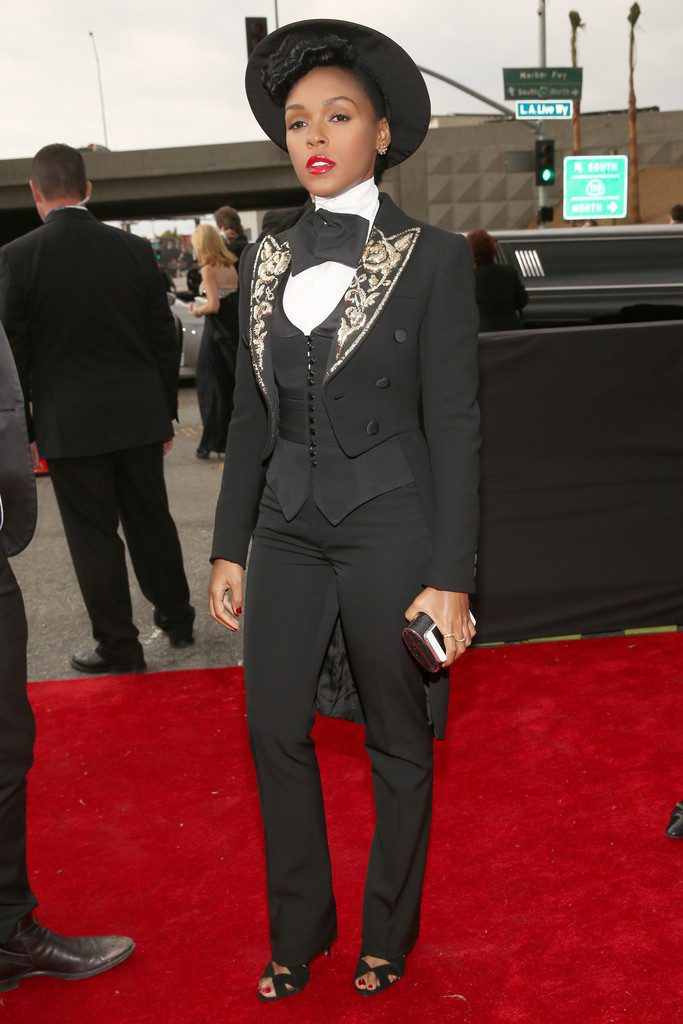 Music icons Janelle Monáe, Maxwell, and Angelique Kidjo will be performing at the Women's March on Washington, which will take place in Washington, D.C. on Saturday, January 21, 2017. Additional performers include Toshi Reagon, Samantha Ronson, Emily Wells, DJ Rekha, MC Lyte, St. Beauty, Beverly Bond, Alia Sharief, DJ Rimarkable, Amber Coffman, the Indigo Girls, Mary Chapin Carpenter, and Climbing PoeTree.
In addition to the performers, top artists Questlove, Grimes, Matt and Kim, KT Tunstall, Neko Case, Rakim, TV on the Radio, and Lila Downs will join the March's Artist Table, a diverse groupartists, musicians, actors, writers, and creatives who are supporting the Women's March on Washington and sister Marches around the country, joining in solidarity either in person, or via social media. Chaired by America Ferrera, the Artist Table includes over 150 artists; to view the full list, click here.
"I am honored to join this critical movement to bring justice and equality to all," said Janelle Monáe. "Music has always been a powerful tool for galvanizing unity and I believe that singing and standing together, our voices will be stronger than any force that tries to repress us."
"We are here because women are every bit as capable if not more able to pursue any goal they set forth for themselves. Were it not for the limitless depths of their love we would not be the men that we are," said Maxwell.
"I feel my role as an artist coming from the African continent is to remind people again and again, through music and advocacy, how beautiful and important our cultural diversity is. This is what makes our shared humanity so precious," said Angelique Kidjo.
Producer of the Women's March on Washington, Ginny Suss said,
"Music uplifts, inspires, and empowers during times of protest. At these crucial moments when we are taking to the streets to stand up for our rights, music can fortify us to go on with the hard work ahead."
The Women's March on Washington is a women-led grassroots movement that will bring people of all genders and backgrounds together to take a stand on social justice and human rights issues ranging from race, ethnicity, gender, religion, immigration and health care. Over 200 sister marches are also being planned across the country. The March is a statement of solidarity affirming our shared humanity and fundamental human rights. Visit www.womensmarch.com for additional information.