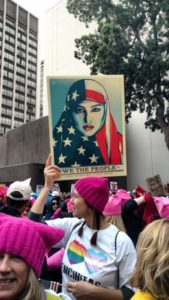 Hey, hey, ho, ho, Donald Trump has got to go!
This is what democracy looks like!
Those are just a couple of the powerful and moving roaring chants heard from the 40,000 strong that attended the Women's March in San Diego on Saturday, January 21, 2017.
On the day after what many had hoped would be celebrating the inauguration of the first female president, turned out to be a bold move in a loud cry for democracy. Hundreds of thousands of people (mostly women), took to the streets peacefully in solidarity, in cities across the nation and around the world opposing the presidency of Donald J. Trump and all that is at stake under his leadership.
San Diego, a city that has a history of being known for its conservative stance in politics, although Hillary Clinton overwhelming won the cities vote, came out in droves to show support for women's rights and equal rights.
Marchers including families with small children walked down the streets of Broadway (some jumped on top of buildings and trash bins) carrying signs stating:
WOMEN'S RIGHTS ARE HUMAN RIGHTS. BUILD BRIDGES NOT WALLS. WE CARE FOR OBAMACARE. NASTY WOMEN UNITE. RESPECT FOR ALL PEOPLE. STOP VOTER SUPPRESSION. A WOMAN'S PLACE IS IN THE RESISTANCE. BLACK LIVES MATTER. KEEP YOUR HAND OFF MY PU#*Y AND MY RIGHTS.
Just to name a few.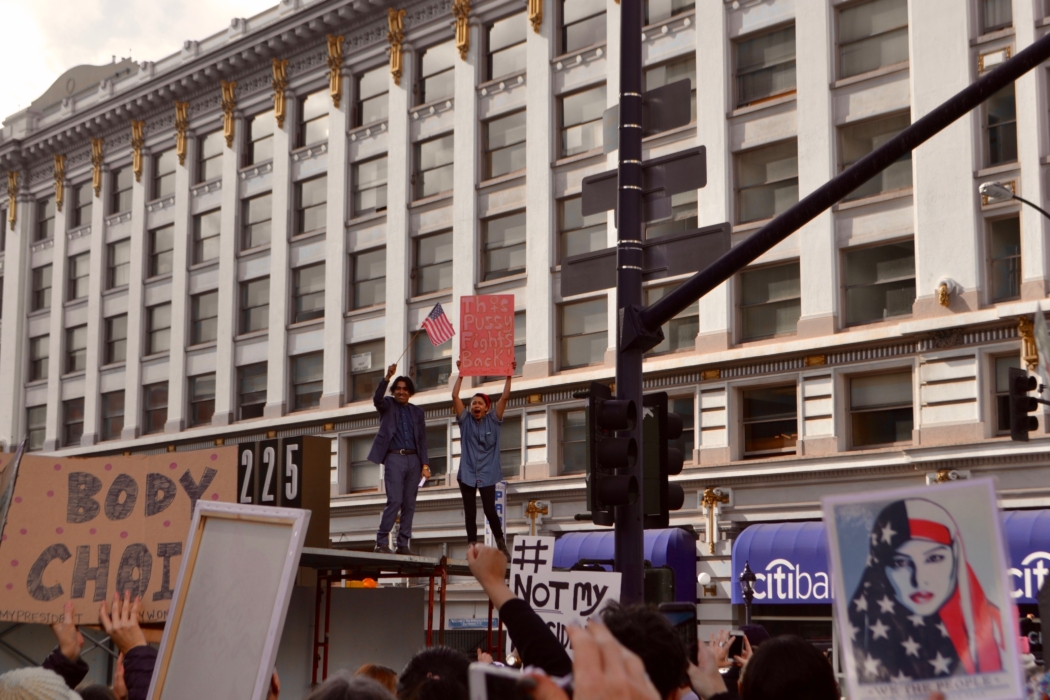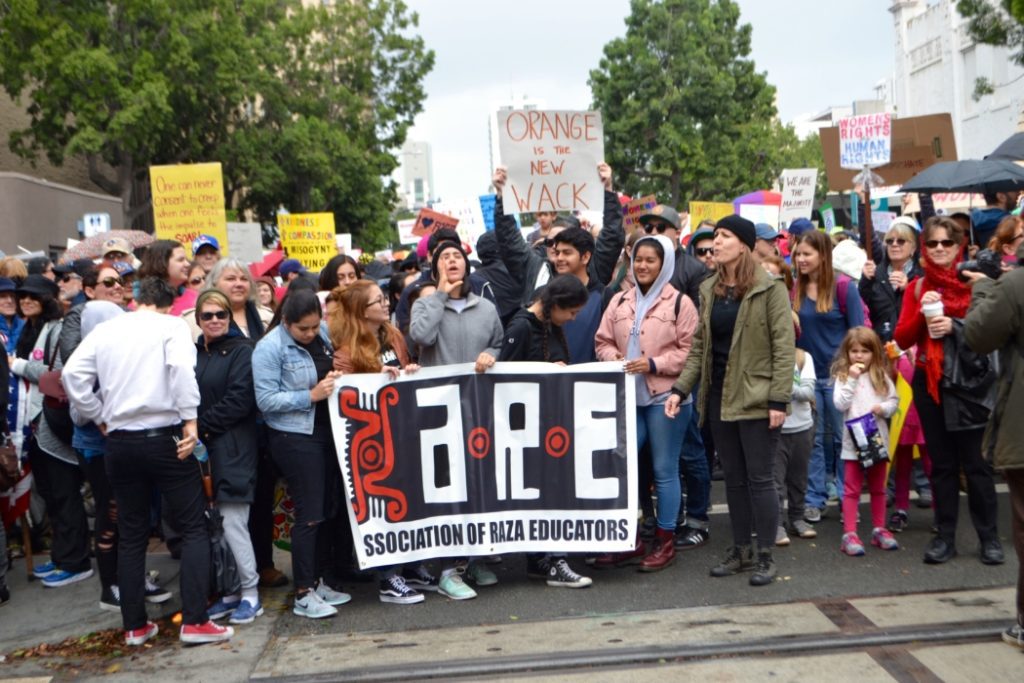 Shattering all expectations, an estimated 500,000 people attended the March on Washington. On the west coast organizers expected 80,000 in Los Angeles, outnumbering the flagship march in Washington, D.C. with a whopping 750,000.
"We stand together in solidarity with our family, friends, and community for the protection of our rights, our safety, our health, recognizing that our vibrant and diverse communities are what makes our democracy great," organizers of the Sister March said in a press release.
The organizers of the demonstration said the march is about fighting for not only women's rights, but the rights of other marginalized groups as well.
Personalized Tee's and sweet shirts were made for the event.  The back of one read,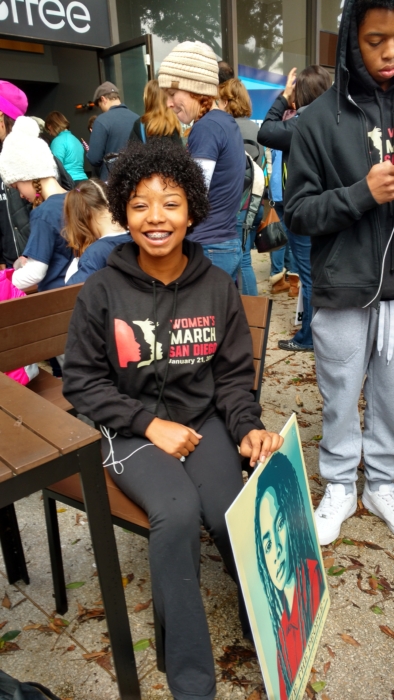 We march for women so you won't have to explain to your daughter why you're marching for women.
On  the back Black Lives Matters Tee shirts were worn  read,
End the War on Black People. Reparations. Invest-Divest. Economic Justice. Community Control. Political Power.
How the idea of a Women's March all started was when Hawaii grandmother Teresa Shook first floated the idea of a women's march in a private Facebook group, Pantsuit Nation, which became a widely popular discussion page for supporters of Trump's rival, Hillary Clinton.
After getting a response to her post from a single woman in the chatroom, Shook said she created a private Facebook event page for the march and invited a few dozen online friends to join before going to sleep. Overnight, a link to Shook's event page was posted in Pantsuit Nation and possibly sent to similar groups.
"When I woke, up it had gone ballistic," Shook said.
More than 300,000 people are now "interested" in the event on Facebook, including many of those who said they would participate. Women from across the United States contacted Shook and began to guide the effort.
Supporters say they were galvanized by Trump's insults against high-profile women, as well as by fresh fears the U.S. Supreme Court ruling Roe v. Wade legalizing abortion could be at risk when Trump appoints the next Supreme Court justice.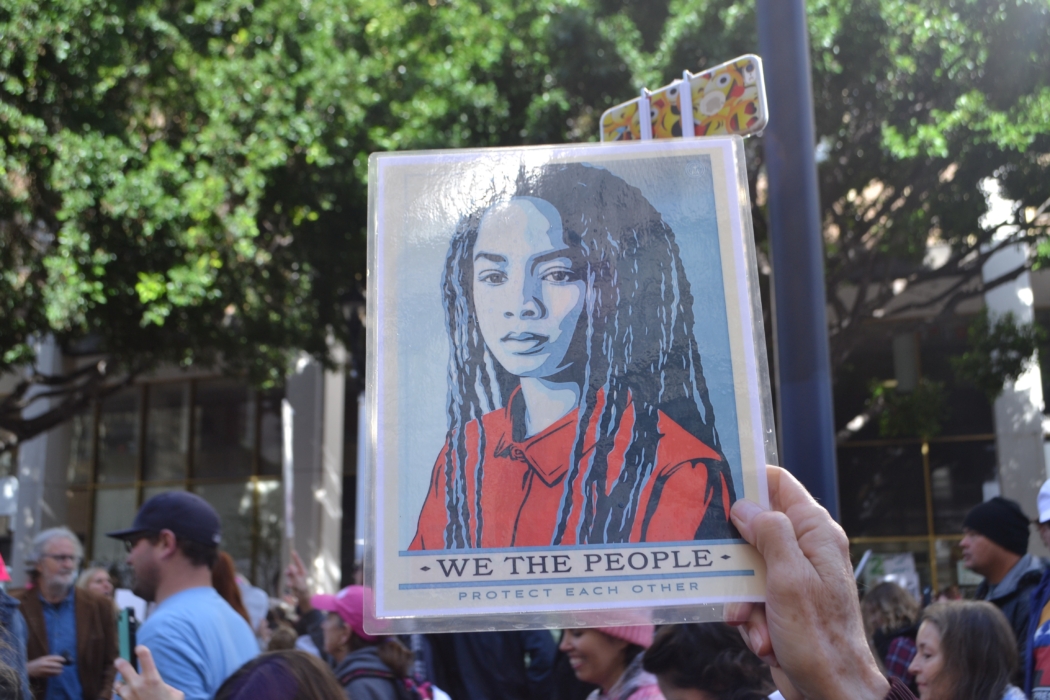 And they were outraged when a 2005 video surfaced in which he bragged about kissing women without permission and grabbing their genitals.
Trump apologized for the comments. But the remarks opened wounds for assault victims, and they were followed by several women who accused him of sexually assaulting or harassing them. Trump denied the allegations.
On the other side of the country, Bob Bland had the same idea. A New York-based fashion designer who had grown a following after designing "Nasty Woman" and "Bad Hombre" T-shirts, Bland proposed a "Million Pussy March."
"I think we should build a coalition of ALL marginalized allies + do this," Bland wrote on Facebook on Nov. 10 . "We will need folks from every state + city to organize their communities locally, who wants to join me?!?"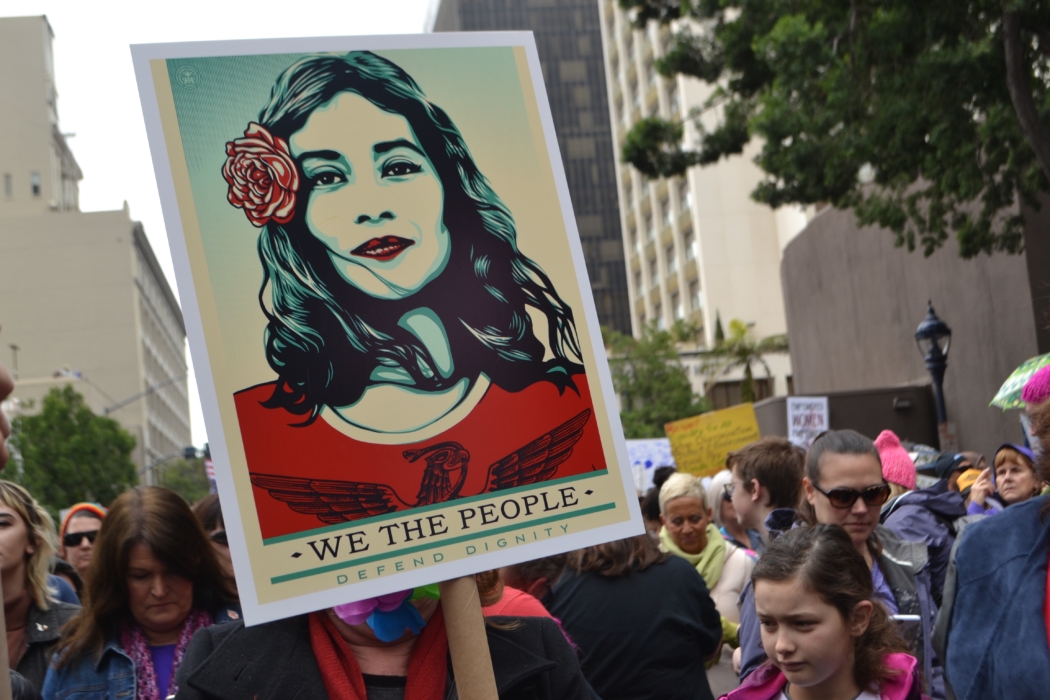 Bland, working with others, consolidated various protest pages, including Shook's, that had cropped up on Facebook and recruited three longtime, New York-based activists to be co-chairs of the national march: Tamika Mallory, a gun control advocate; Carmen Perez, head of the Gathering for Justice, a criminal-justice reform group; and Linda Sarsour, who recently led a successful campaign to close New York City public schools on two Muslim holidays.
Shook helped plan a march in Hawaii, but does not have a leadership role on the
national level.
Settling on what to call the march took a few days. "Million Pussy March" perpetuated a slur used by Trump; another early name, "Million Woman March," seemed too reminiscent of a 1997 protest by African American women of the same name.
The organizers eventually decided to go with the title "Women's March on Washington," invoking Martin Luther King Jr.'s civil rights march of 1963. They even got the blessing of King's daughter Bernice.
And as they say, the rest is history.