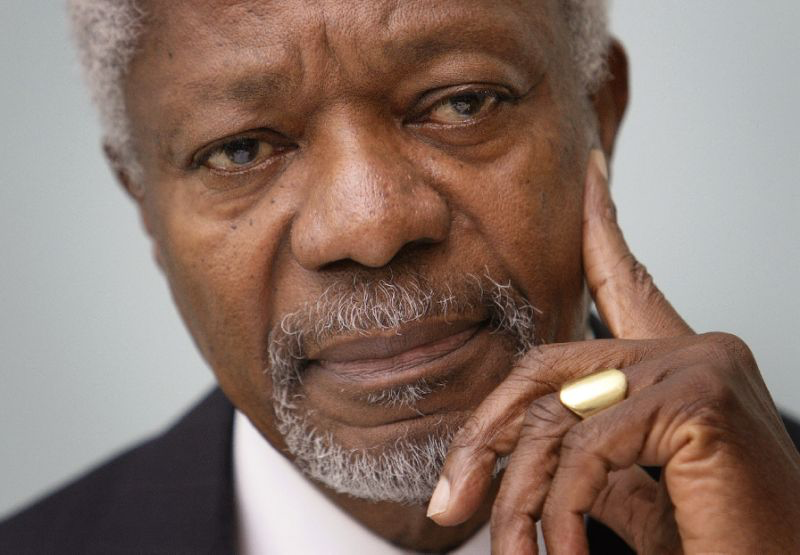 Nobel Peace Prize winner Kofi Annan, has died today is Switzerland after a short illness. A Ghanian diplomat, Annan rose through the ranks and became the first Black, and served as the seventh Secretary-General of the United Nations.  He was 80 years-old.   Before becoming U.N. Secretary-General, the humanitarian spent four decades working in the United Nations bureaucracy, championing human rights.
As the Secretary-General, Annan reformed the UN bureaucracy; worked to combat HIV, especially in Africa; and launched the UN Global Compact.  After leaving the UN, he founded the Kofi Annan Foundation in 2007 to work on international development.
In 2012, Annan was the UN–Arab League Joint Special Representative for Syria, to help find a resolution to the ongoing conflict there. In September 2016, Annan was appointed to lead a UN commission to investigate the Rohingya crisis.
His passing is confirmed Via the diplomat's Twitter  account: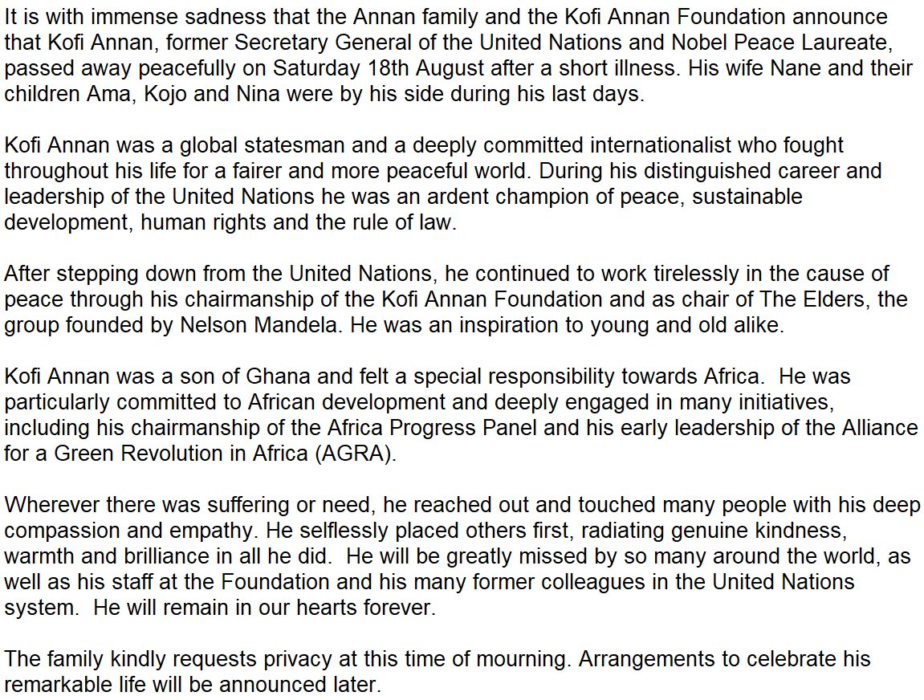 Rest in Power, Kofi Annan. We thank you for your international leadership.