Taste of Wine By Frank Mangio
 A Few Ways to Celebrate
It seems like the corks are flying off the bottles more than normal this month and there's good reason. It's California Wine Month and the festivals and wine dinners are adding up.
Wine is big business in California with over 4,000 wineries in 138 wine regions, doing nearly 90% of the production of wine in the U.S. From Mendocino to San Diego, the climate, soil and topography insure there will be a harvest of some 120 lovely grape varietals, the best being Chardonnay, Cabernet Sauvignon, Zinfandel, Merlot, Pinot Noir, Pinot Grigio, Syrah and Sauvignon Blanc.
Two events in Southern California best exemplify the character of wineries in this state with quality family style wines, and generations of rich, bold and fruity vintages. The two are Newport Beach Wine and Food Festival September 29 to October 1; and Wine and Wishes in  La Costa Carlsbad on September 30.    Both will be displaying and pouring  top shelf selections of primarily Napa Valley wines.  Both will offer world-class cuisine with handpicked chefs.  Both will have live entertainment.  There will be ideas and fun elements that will make them separate and special to their community and to deserving charities.
TASTE OF WINE will be on the scene at both soirees. Highlights at Newport Beach include over 250 varieties of wines, a baseball team size of world class chefs led by Master Chef Hubert Keller of Napa Valley.  San Diego's own Brian Malarkey of Herb and Wood will be there.  All will be doing cooking demonstrations and helping to serve at their booths.  A special Friday night "Taste of Provence" with wines and a a  special menu is planned with a cocktail reception featuring Moet Hennessy Champagne and 4 celebrity chefs at the Winery in Newport Beach.  $295. each for this special night.  Saturday and Sunday 2:30 to 6pm are the Grand Tastings with food  from 40 restaurants, plus wines, spirits and brews along with live music.  These take place at the Newport Beach Civic Center at 100 Civic Center Drive.  Tickets are $150. each and can be purchased at newportwineandfood.com/tickets/.
Paso Robles about two hours north of Santa Barbara, once known as cowboy country boasts rolling hills of over two hundred wineries and home to red grapes, produces more than 80 percent red grape varietals within its 11 AVA's.  Top 10 Wines Tasted 3rd Quarter 2017, Vina Robles Estate Petite Sirah, Paso Robles, 2014. $29.  Luscious black color displays an intense, juicy dark fruit complexion and a supple finish.  Aged for 20 months in oak barrels.  Smaller, more intense grape, held longer in the harvest for greater raisin-like concentration.  Gold Medal winner at the 2017 Orange County Fair Competition, Pear Valley 2014 Distraction, deep crimson in color & leading with rich aromas of cassis, chocolate covered cherry, cedar & iron. On the palate the wine is very polished & elegant, with perfect tannin grip & subtle acidity.  More black cherry jam, chocolate & cassis are revealed as the finish persists.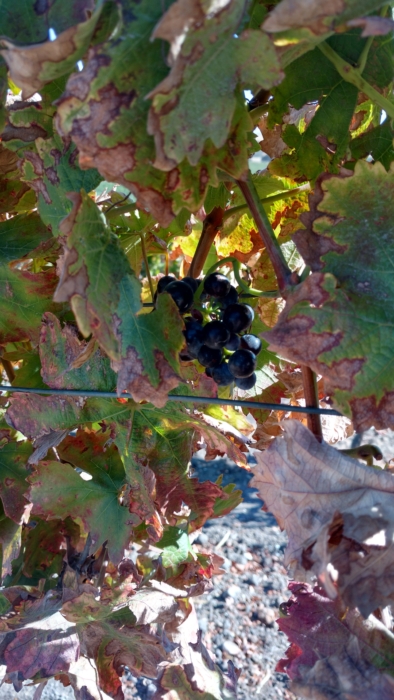 Make-A-Wish, the charity that grants the wish of children diagnosed with  life-threatenng conditions, and Meritage Wine Market in Encinitas are presenting Wine & Wishes Saturday September 30th from 6 to 10pm at Omni La Costa Resort and Spa, " in Carlsbad.  Only the best selected limited production wines are being brought in exclusively from Napa Valley by Co-Chairman in charge of wine Dustin Cano of Meritage. Renowned San Diego chefs will create extraordinary tastes to pair with the wine and a group of independent craft breweries.
Co host will be Violet the Wish Kid, "warrior, princess and super hero." A few of the wines from Napa include Howell Mountain, Arrow and Branch, Hiatus, Kale, Keever and Reynolds.Cost will be $200. each and you can find out more and purchase at sandiego.wish.org/wine.
Frank Mangio is a renowned wine connoisseur certified by Wine Spectator.  He is one of the leading commentators on the web.  View his columns at http://thecoastnews.com. Go to menu then column. Reach him at [email protected].