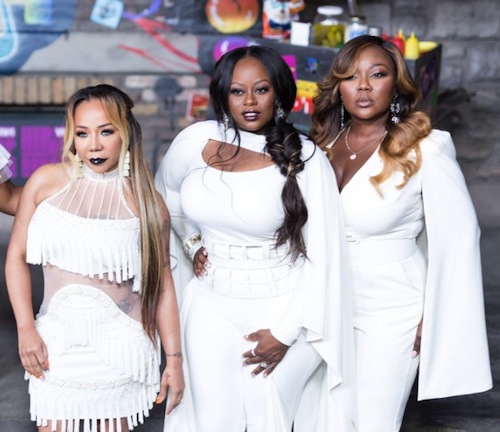 Things are definitely looking up for the ladies of Xscape. Hot on the heels of announcing that they are releasing new music (sans Kandi Burruss), the ladies have now hired a new manager.
HipHollywood has learned exclusively that the trio (LaTocha Scott, Tameka "Tiny" Harris and Tamika Scott) have hired Vincent Herbert to manage them.
Herbert known for discovering Lady Gaga, and managing his (estranged) wife Tamar Braxton, just recently signed Remy Ma to his roster. The ladies told HipHollywood exclusively that hiring Herbert was a no brainer.
"We sat down with him, had some food and just talked, like how most business takes place, he just got our vision and he saw the potential in us," explained Tamika.
"We love what he did with Tamar and Lady Gaga and we also knew he understood the business," added Tiny. "We're really excited."