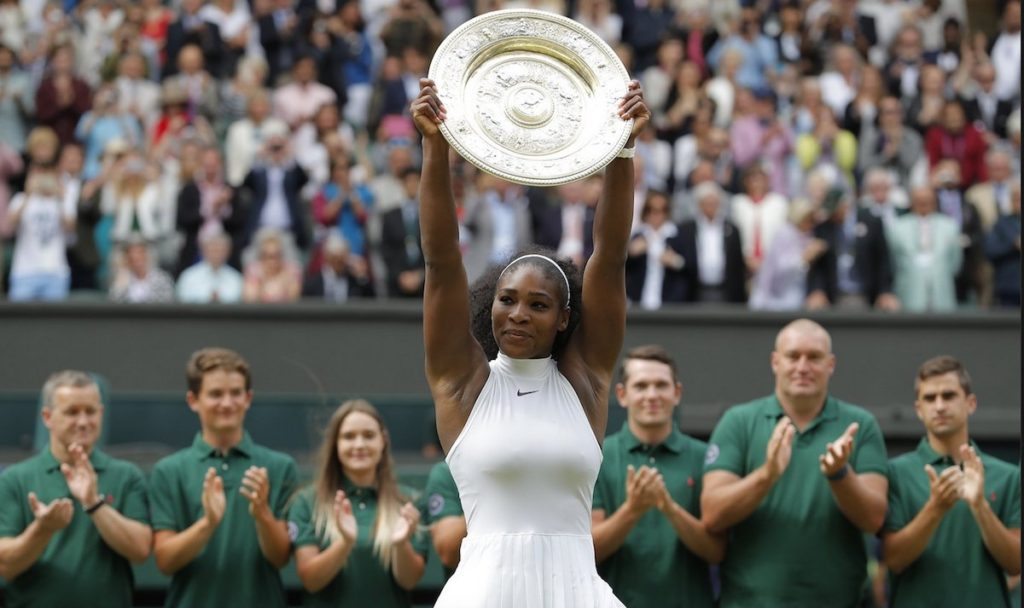 (Photograph: Tom Jenkins for the Observer)
Williams captured her 22nd Grand Slam title on Saturday at Wimbledon, tying Steffi Graf's Open Era record with a 7-5, 6-3 victory over Angelique Kerber.
Williams tied Steffi Graf's Open-era record for Grand Slam singles titles, gaining her 22nd with a 7-5, 6-3 victory. Margaret Court holds the overall record for Grand Slam titles, with 24 from 1960 to 1973.
Williams, 34, has insisted that "22 has never been my goal," but despite reaching three Grand Slam finals in a row this year, she had not been able to reach it.
She had not won a major championship since last year's Wimbledon, losing in the semifinals at the 2015 US Open and the finals at the Australian and French Opens this year.
Congrats Serena Williams, what a inspiration you are to the world! You are the epitome of Black Excellence and Black Girl Magic.