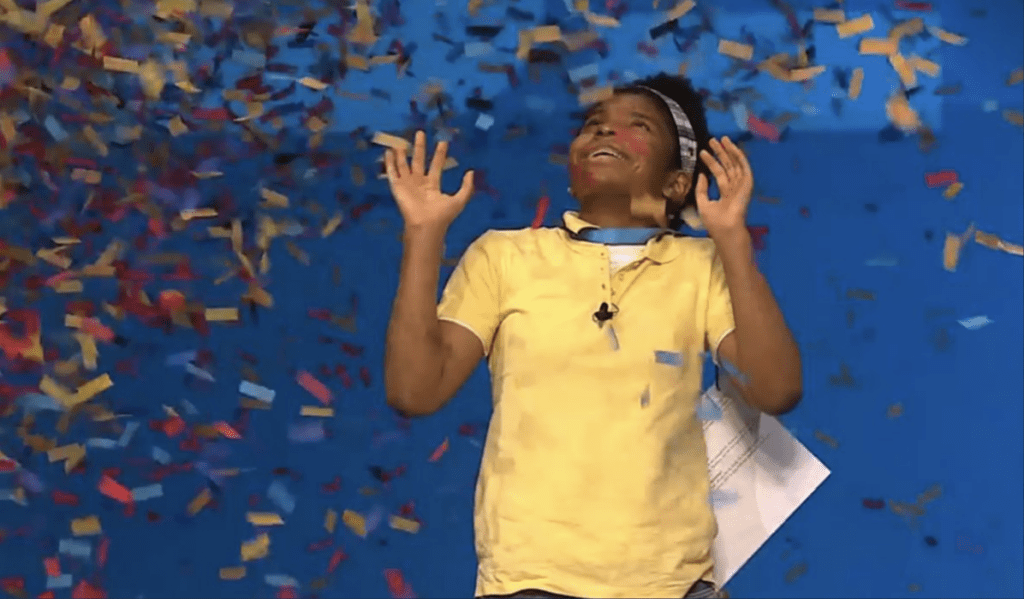 Thursday in the ESPN-televised national finals,14-year-old Zaila Avant-garde from Harvey, Louisiana, won the Scripps National Spelling Bee, making her the first African-American to win the prestigious honor.
Well-rounded Avant-gard, a basketball prodigy has earned more recognition for her athletic prowess than her achievements in spelling. She is has appeared in a commercial with Stephen Curry and owns three Guinness world records for dribbling multiple balls simultaneously—with hopes of attending Harvard, play in the WNBA, and possibly coach won days in the NBA, that's if she doesn't go to work for NASA.
Competitive spelling came relatively late in life, starting at age 12.
"Basketball, I'm not just playing it. I'm really trying to go somewhere with it. Basketball is what I do," Zaila said. "Spelling is really a side thing I do. It's like a little hors d'ouevre. But basketball's like the main dish." As quoted in NOLA.Com.
Don't be mistaken: Zaila brings the same competitive fire to spelling that she shows on court. She won last year's Kaplan-Hexco Online Spelling Bee — one of several bees that emerged during the pandemic after Scripps canceled last year — and used the $10,000 first prize to pay for study materials and $130-an-hour sessions with a private tutor, 2015 Scripps runner-up Cole Shafer-Ray.
The time commitment required to master roots, language patterns and definitions is what keeps many top spellers from seriously pursuing sports or other activities. But Zaila, who is home-schooled, claims to have it figured out.
"For spelling, I usually try to do about 13,000 words (per day), and that usually takes about seven hours or so," she said. "We don't let it go way too overboard, of course. I've got school and basketball to do."
Zaila — whose father changed her last name to Avant-garde in honor of jazz musician John Coltrane — says as the first Black American champion, her win has chartered a new career path for spellers. The only previous Black winner of the bee was also the only international winner: Jody-Anne Maxwell of Jamaica in 1998.
Congratulations, you make us all proud!