It's the big top of all wine events in Southern California.  None can top the San Diego Bay Wine & Food Festival, coming November 18 through  November 24.
This spectacular event is an international showcase of the world's great wines and spirits, chefs and culinary personalities and gourmet foods. Over 200 beverage companies are pouring, 70 restaurants are serving and 30 gourmet food companies are sampling.
Michele Metter, co-producer of the multi-day event said "San Diego's culinary scene is vibrant and rich with talented chefs and artists, and the rest of the nation is catching on to our city's potential to emerge as one of America's premier culinary destinations."
This year's action-packed lineup features cooking classes, tasting panels, celebrity chef dinners and multiple tasting events showcasing San Diego's food and wine scene.
Here are my personal can't miss events during this extravaganza:
You can't miss the biggest and best Grand Tasting Event, Sat. Nov. 23 at the Embarcadero behind Seaport Village, from 12 to 3pm.  This is the grand finale and features 170 wine, beer and spirit purveyors and 70 of San Diego's most talented chefs.  Wine names like Silver Oak, Joseph Phelps, Justin, Chateau Montelena, Ferrari Carano, and regional favorites like Orfila, South Coast, Falkner and Callaway will all be pouring their best. Restaurants offering favorite foods will include Amaya La Jolla, Fleming's, Jake's, Marina Kitchen, Seasons 52 and Stone.  The Vault:  Reserve & New Release Tasting will be Fri. Nov. 22 from 6 to 9pm at the Marriott Marquis and Marina.  An elegant evening will feature fine wines for gold medal collectors from over 200 producers.  Fri. Nov. 22 from 11:30 to 12:30pm is set for Pinot Nirvana, also at the Marriott Marquis and Marina.  This is a seminar with insider Pinot insights from top California winemakers.
Wine Spectator hosts a Celebrity Chef Dinner and Big Bottle Live Auction Thurs. Nov. 21 at the Marriott Marquis and Marina at 6pm. The hotel also is the location for a Louis Latour Double 9 Year Vertical Tasting Thurs. Nov. 21 from 1:30 to 3pm.  This is only a partial list of the over 25 events produced by Fast Forward Events, founders of the San Diego Bay Wine & Food Festival.  Go to www.sandiegowineclassic.com or call 619-312-1212.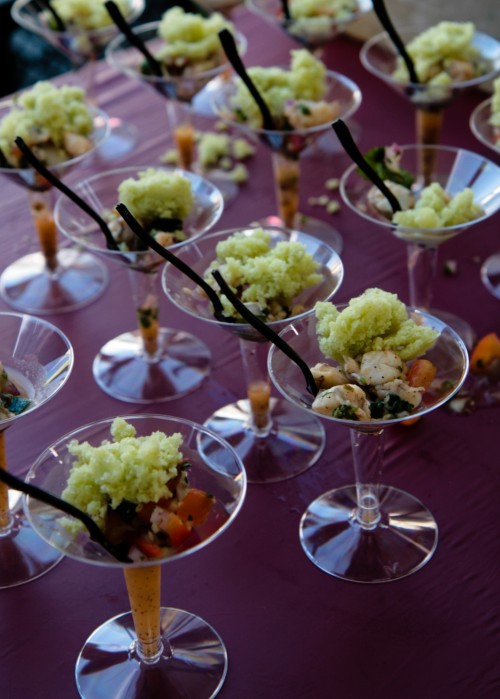 Frank Mangio is a renowned San Diego wine connoisseur certified by Wine Spectator.  He is one of the leading wine commentators on the web.  View and link up with his columns at www.tasteofwinetv.com.  Reach him at [email protected].